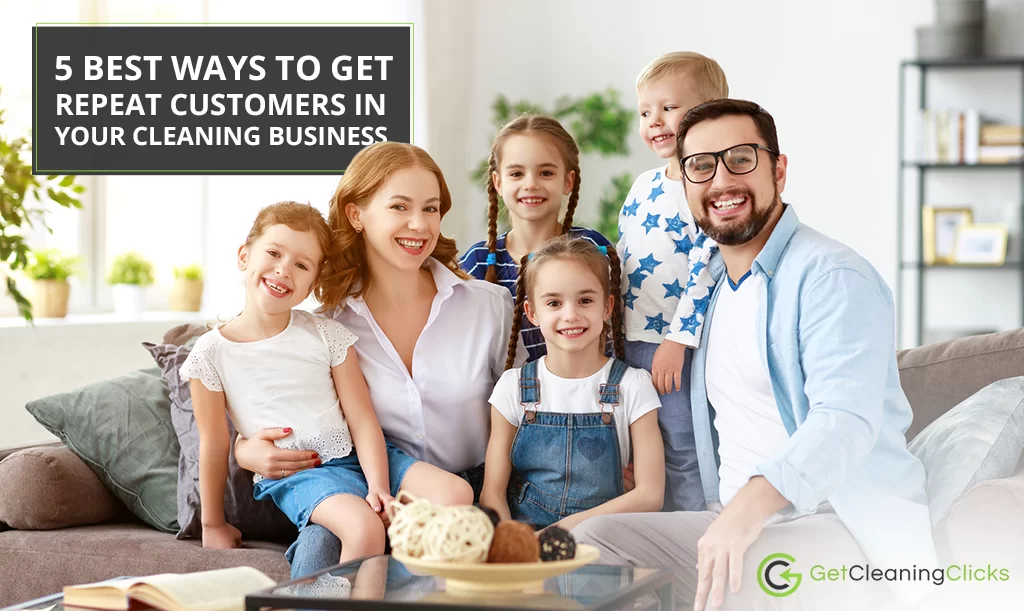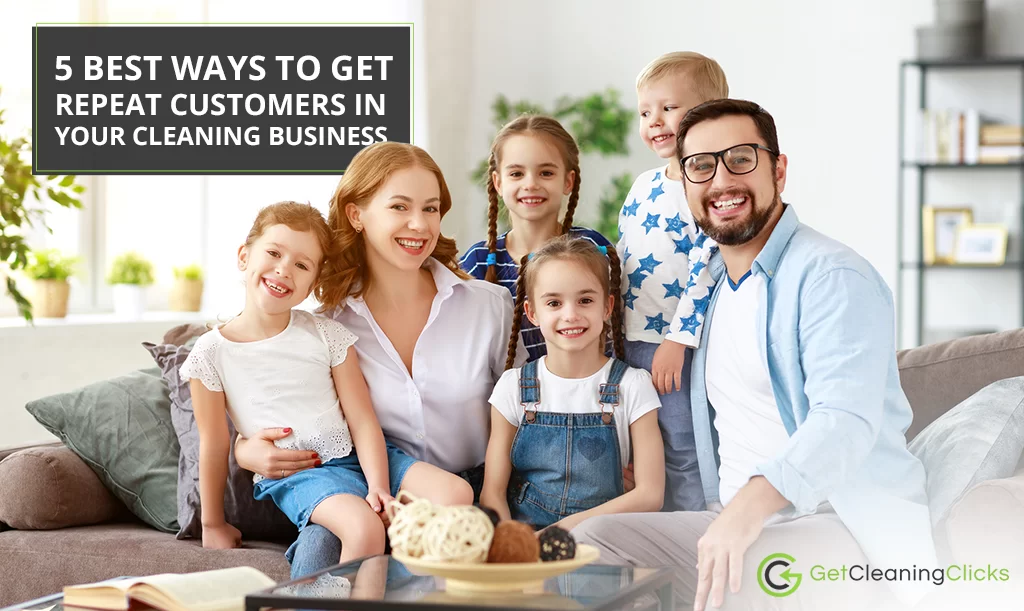 For any business, getting new clients requires more effort (time and money) than maintaining recurring ones. Collecting data, offering discounts, and making loyalty programs are good practices to keep your clients happy. It's all about giving excellent service and paying attention to your customer's experience with you. So, continue reading and you'll discover five best ways to get repeat customers in your cleaning business.

Make a proper follow-up
Having a new customer is like having your first date with someone you like. After the date, you may want to call tell them to say you had a wonderful time and want to repeat the occasion. The same goes for business: don't wait for your new customers to contact you again. When you do a follow-up, first you must ask for feedback to allow your clients to complain about the service (and you as the company give solutions), but also suggest them to book another cleaning service.

Give them recurrent client discounts
This can be obvious to some, but giving frequent client discounts is extremely important for your purposes. Many cleaning companies offer discounts on recurring bookings, like weekly, bi-weekly, or monthly cleaning. Still, you can go even further and offer your clients coupons, discount codes, and other benefits. If you have already recurring clients, make loyalty programs for your clients to have exclusive privileges in your business like VIP maids, access to new products, discounts for bringing new clients, and so on.

Anticipate your client's needs
One of the many benefits of having repeat customers is that you invest less effort in gaining new sales. Your job as a cleaner is to anticipate your clients' future needs. Maybe they won't need your service for a while, but believe us, contacting them during their holidays, vacations, or birthdays will give you some guaranteed sales. You can go even further and ask your new customers for upcoming events they will have and give them right there a discount for that future service.

Expose your brand on social media
Social media is a great way to keep your brand on the minds of your clients. You can post something every day, whenever it's a special deal, photos of your work, or simply a funny meme –all of your followers are going to see your company name and remember you. But for social media to work for you, you must do these two essential practices: learn about social media or hire someone who does and build an effective system to ask your clients to follow you on social media.

Prepare for possible substitutes
In the long term, your competitors or business in the same industry can create some risks you might want to prevent. For example, if an event organizer includes a cleaning service in their packages or if a new cleaning business opens in town. These are long term scenarios, but you can be prepared for them. Ask yourself: how can I make my cleaning service bigger or more complete? Maybe you have to include some other products or services that your clients already need but have to buy for someone else, like house check-up or grocery trips. 

There you go. Follow these five practices in your cleaning business, and you'll keep your customers happy and coming back to you. And remember, if you want some help with your internet presence, contact us on our website, and we will guide you.