Having Technical Issues?
Our team will get your website back on track.
SSL Installation
Keeping your WordPress website secure with SSL is mandatory in today's data-driven environment. When someone submits a form on your website the SSL is designed to protect that information from being stolen from 3rd party tools.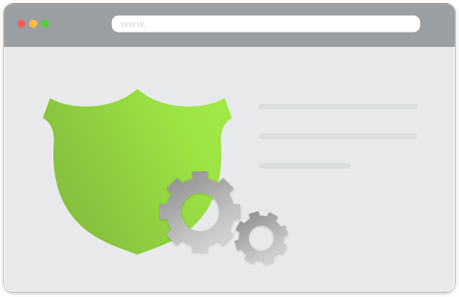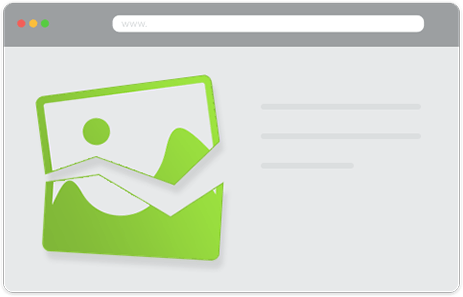 Broken Images
The little things like broken images on your cleaning service website can become frustrating to users when visiting your WordPress website. You spend your marketing dollars to send traffic to your website only to have them see a broken image, and have a bad user experience. It's important to stay on top of those important tasks.
Plugin Updates
With WordPress, its crucial to keep your plugins and theme updated to the latest versions. Often those updates contain critical security updates that prevent hackers from getting into your cleaning business website though faulty code but when updating these things it can also break your site so it's important to have someone who knows how to fix these issues when they arise.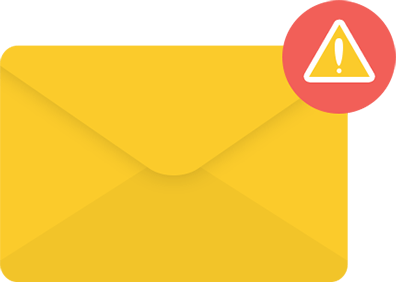 Email deliverable issues
When a user completes a contact form, the email they receive is the first interaction with your cleaning company, it's important to get that email delivered into that customer's inbox and not in spam. There are specific things that have to be done on a WordPress website that need to be completed to sync your email properly.
Anything WordPress!
We have your cleaning business covered, our teams are all WordPress experts and PHP Developers who can customize and fix any of your issues or design any elements into your WordPress website. From custom functions to simple changes we have you covered!
Already have a website your wappy with but its
Missing Vital pages for your Cleaning Business?
Detailed Services Page
Your cleaning business website should be a blend of branding, information, and tool for its users to book your services, don't leave out key information needed to help your users make that decision on why your cleaning company is the best option by adding a detailed cleaning service & checklist page to your website.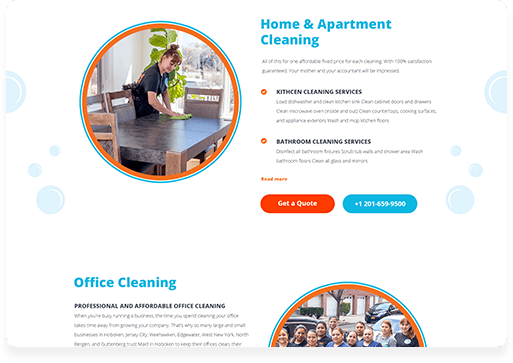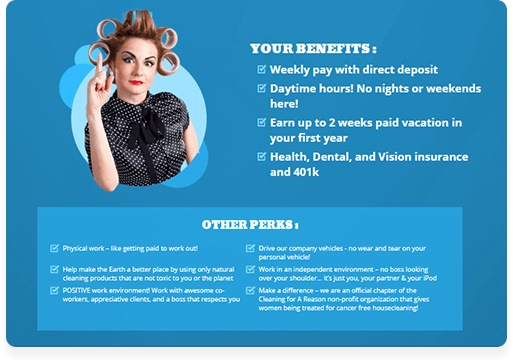 Hiring Pages
We all know how difficult it can be to find the right people to work in your cleaning business, the hiring page is just as important as the home page to your website, get a high converting, well-branded hiring page added to your cleaning business website.
City Landing Pages
With Google's recent updates for NPL, and BERT you have to send the right signals to be found by your yours and city landing pages solve this problem for people who search for a cleaning service in an area your services but may not be in your exact location.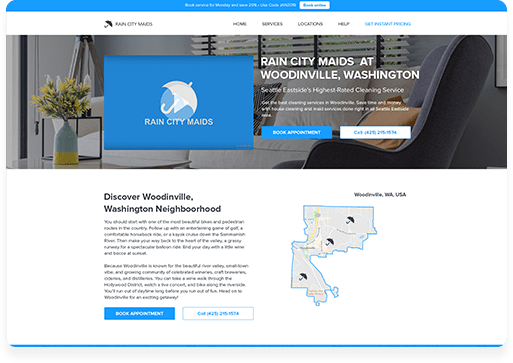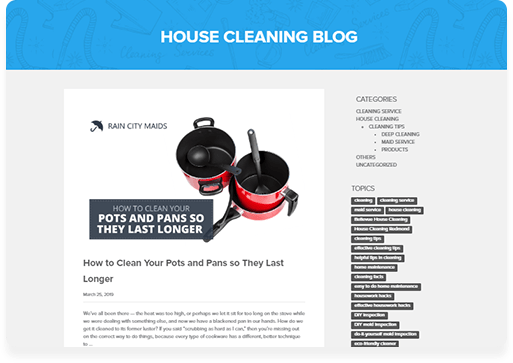 Cleaning Blog
Fres content is key to any marketing plan, and its also a major signal for SEO but more importantly you should pushing fresh and relevant content to your audience for your cleaning business. Having a blog added to your WordPress website so you can promote that content is a must-have.
Help
Sometimes a user may want to know very specific details about your cleaning services and your company, having a dedicated help / FAQ's page will help navigate those users and provide the necessary answers to help them find that specific information they are looking for.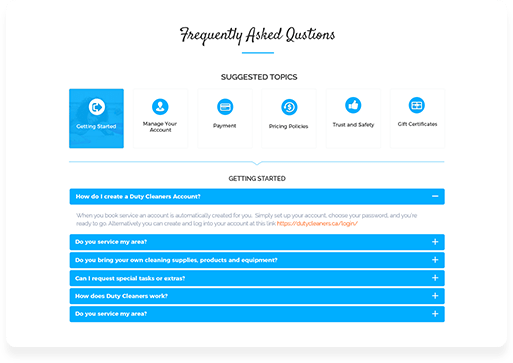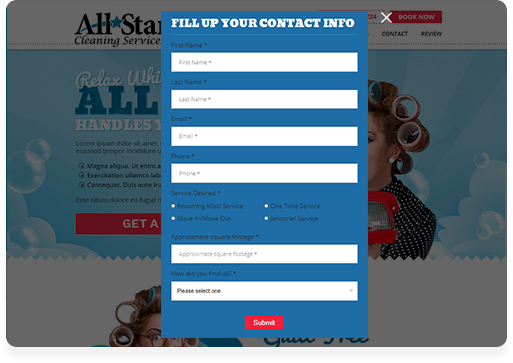 Lead Captures
Stop giving away your very important information without having an opportunity to sell to your audience later. The ideal way to do this is through a lead capture form for request a quote or get instant pricing, then after the form has been completed and you have that information you now can show pricing or allow them to book online.
Recent Cleaning News & Tips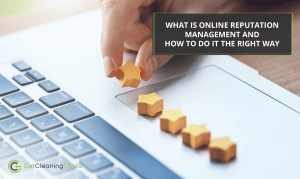 Do you ever wonder what people are saying about your cleaning business? Whether they're good or bad, you need to pay attention. While perception is not everything, it's still a lot of things. And in this post, we'll talk about what online reputation is and how you can use it to your advantage. By shedding […]
Want to double your cleaning service site's revenue? In that case, follow the lead of most businesses. They invest in Google Ads. And for every $1 they spend on Google Ads, they get back $2. So if you're ready to step up with Ads but don't know how to start, I'll help you. In this […]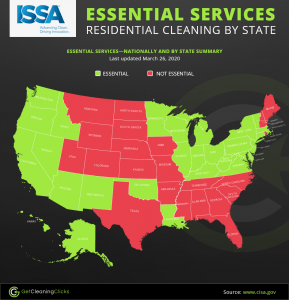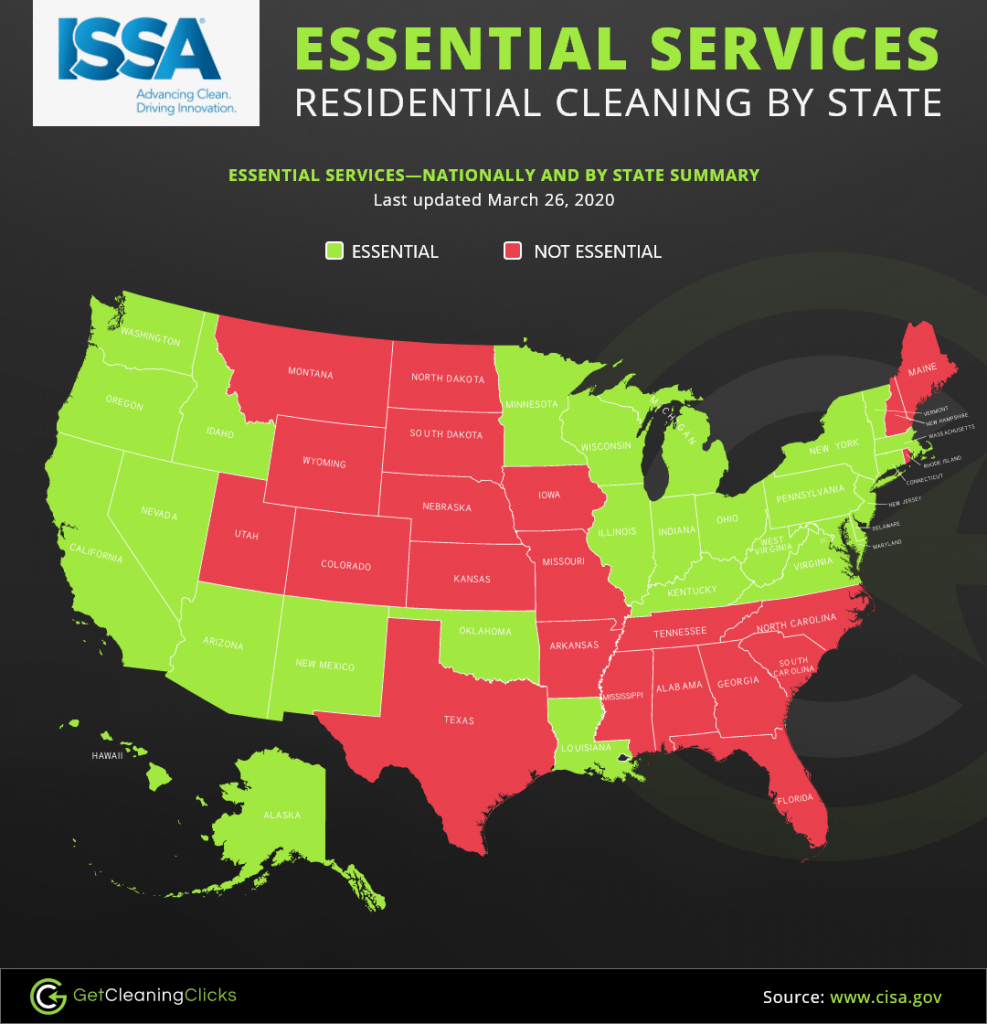 First off, I love my cleaning family and I hope you are all safe and sound! I just shared this with our clients but feel is important to help the industry as a whole. It's time to reposition yourself. For those who I have already spoken with, this may be old news but I wanted […]
GET STARTED WITH $1000
WORTH OF ADVICE FOR FREE
For a limited time we are offering your 30-minute cleaning business strategy session, with the added bonus of a 1000 marketing analysis for FREE.