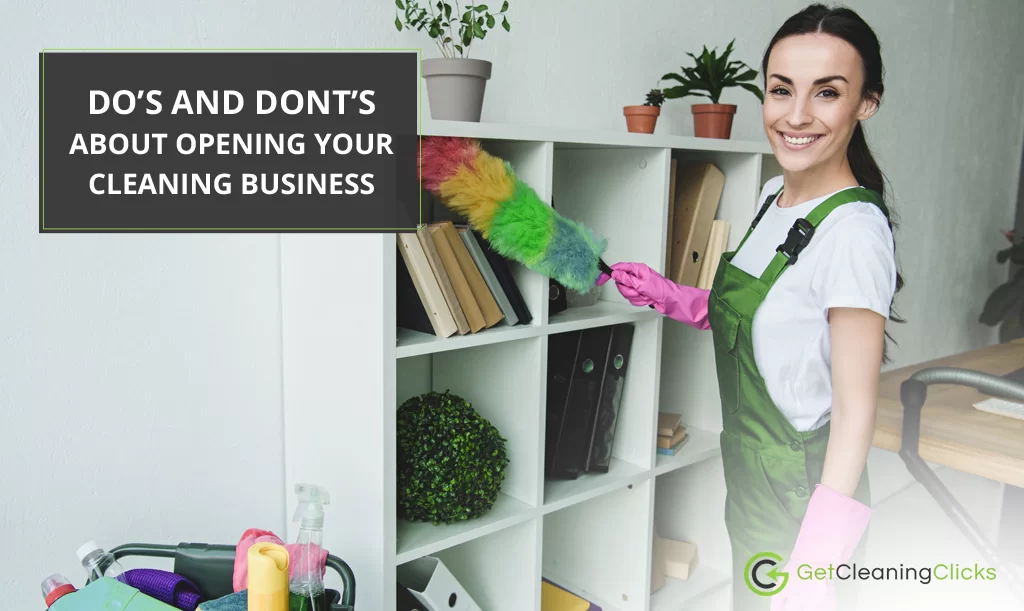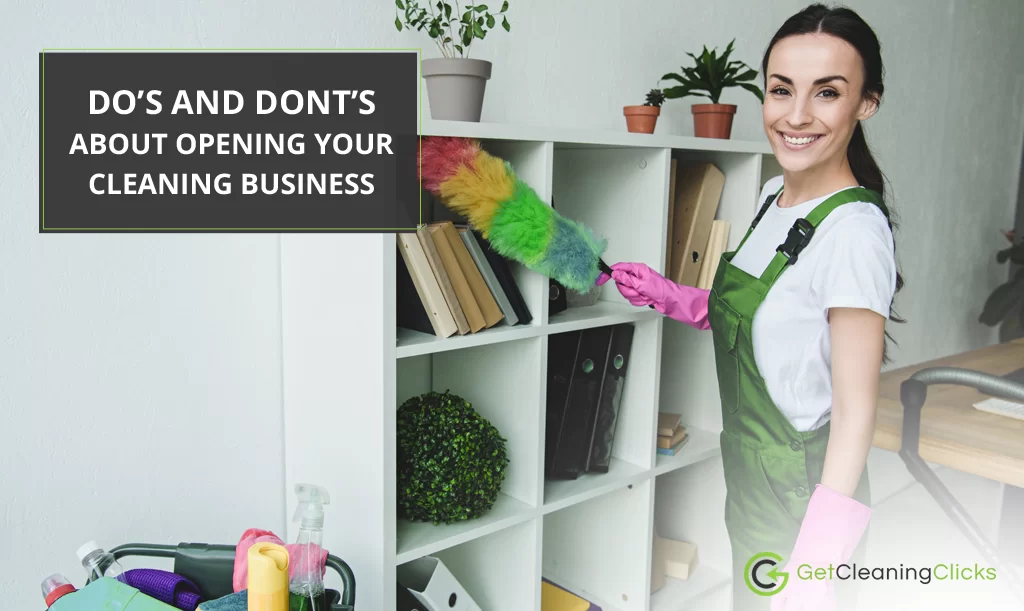 Entrepreneurs are often driven by a powerful intuition and conviction. In an ever-changing market full of competitors, these are qualities necessary to start a business. Otherwise, nobody would dare to open a company (unless they have money to spare). But not everything has to be conviction and attitude; launching a startup requires a lot of planning, thinking, and research. If you're wondering how to start a cleaning business from scratch, here is Do's and Don'ts checklist.

DO's

Do your research

Intuition is an essential part of having a company. Intuition and a touch for recognizing the emotions and motivations of your clients. But any respected business owner will tell you not to rely too much on this. Because your attitude and intuition can't change the reality of the market. At least not in the short term. So you better do your research before making decisions, especially if it involves a strong inversion of money and time. Need a few tips? Research your competitors and find out their deficiencies, then work on them in your own business.

Keep your costs low

Is it worth starting a cleaning business? Well, that depends on how you manage your investment. When you're starting a company, cash flow is a crucial thing to have to pay debts and keep maintaining the business. And you need to keep a good reputation among your clients in order to keep attracting new ones. There are going to be essential investments in products, equipment, and training to ensure excellent service with your clients.

Network with other business and stay legal

Don't underestimate the power of networking. Many great alliances started in a little social meeting with local business owners. To attend this kind of event, you need your business card, your social media, and websites in order and a business attitude. You never know when you're going to meet your next partner, provider, accountant, or lawyer. And speaking of the law, make a list of all your legal pending procedures, like insurance and bank accounts, and put them in high priority. A small business must remain legally secure.
DON'Ts

Don't cover too many services

This point is related to keeping your costs low. If you want your cleaning business to offer multiple services to various types of clients, then you most likely are going to be in trouble. House cleaning, office cleaning, move in/move outs, not to mention the specific equipment and protocols needed are expensive, and only a long-established cleaning company could cover all. When you're in your first year, it's reccomended you focus on one or two services, providing practical solutions to your ideal clients rather than trying to include everything. It would be easier to build a good reputation and make a profit.

Don't take on every client

Not every client its worth it. Sometimes clients make us lose time and money, and a few factors could cause that. Perhaps it's a client that requires a lot of attention to detail but they paying you only for a single service. Or maybe it's a local company that wants full business service, and that's going to affect your operation with other clients. Either way, you have to know which clients to take and which to not.

Don't forget you're not selling a cleaning service

Your read that right. You're not selling a cleaning service just like Starbucks doesn't sell coffee, and Subway doesn't sell sandwiches. Well, they do, and so do you, but in a deeper way, what all businesses sell is ideas, emotions, and comfort. Starbucks sells community, Subway sells convenience, and a cleaning business sells comfort, the sensation of arriving at a clean home or office and having time to enjoy life or solving other issues. If you remember this, then you'll always give excellent service, you'll come up with awesome promos, and every ad you'll launch is going to make click with your future customers.

What do you think? Ready to make better business decisions? We hope this shortlist helps you. If you want to get cleaning clicks, contact us, we are Get Cleaning Clicks.