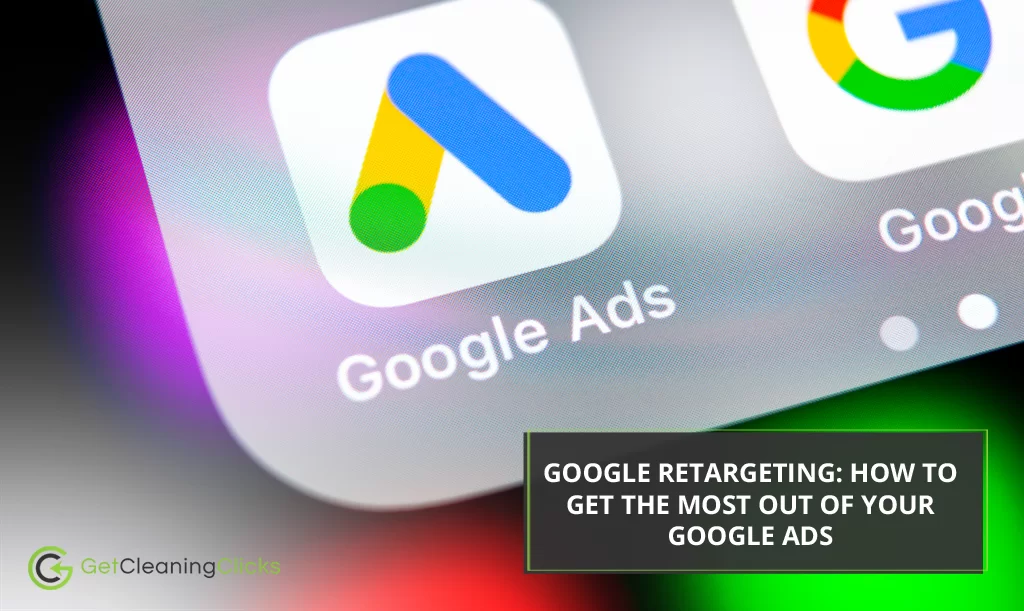 With billions of people conducting Google searches per day, Google Ads can reach a massive audience. But, how powerful are your ads exactly?
To tap into your ads' full potential, simply set up Google retargeting.
Don't know enough about retargeting? Don't worry because that is the subject of this article.
We'll figure out what it is, how effective it is, and more. We'll even show you how to set up Google retargeting ads so your ads can help generate the most income.
What is a retargeting pixel?
Whenever you visit a site, a small window sometimes pops up and asks if you want to accept "cookies."
(Source)
If you click the Accept button, you give the site permission to plant cookies on your browser. From the perspective of an average Joe, that may be all there is to it.
However, by letting websites place cookies on your browser, you allow them to track your behavior. That means you allow a site to monitor your activity on their website.
To be clear, there are laws governing how websites obtain user information from cookies. For example, it doesn't gather personal information from your device. Also, you can decline the site from tracking your activity using cookies.
The part where the site plants the cookies is when pixel-based Google retargeting begins.
After choosing to accept cookies, a retargeting pixel (or an invisible JavaScript) is placed on that person's browser.
This pixel then calls on retargeting platforms and gives them the go signal to show the visitor specific ads based on their behavior on your site.
Below is an image that demonstrates how the process goes:
(Source)
What is the difference between remarketing and retargeting?
Sometimes, marketers use the terms "remarketing" and "retargeting" interchangeably. If you're one of them, you need to know that remarketing and retargeting each has different meanings.
Remarketing is the use of campaigns that aim to re-engage customers. In the process, you will be reaching out to people who visited your site and have already shown interest in your product.
The goal of remarketing is to resell a product as usual — but on a different channel. It's just like "re" + "marketing", which is basically marketing all over again.
Arguably the prime example of a remarketing campaign is cart abandonment.
It's one of the culprits for the 75% loss in e-commerce sales. And there are numerous reasons why people abandon their carts – pinpointing the loss at a particular reason is an impossibility.
Therefore, sending them an automated email reminding them to check out the order they placed in the site's cart is a catch-all solution to this issue.
Here's an example of a remarketing email:
Source: Really Good Emails
50% of people on average opened the email and half of them purchased the product, according to these stats. It's good enough to at least get back some of the sales that the online store almost lost.
Meanwhile, retargeting is about strategically placing Google display ads. When retargeting, you're also reaching out to site visitors who revealed they're interested in your product. But, unlike remarketing, you're retargeting, which means you're doing it differently in hopes of getting a better reach.
Let's say I was previously looking at web security products on Namecheap. And when I visited Investopedia, I stumbled on Namecheap's retargeted ad that promotes web security products. So, here's what that retargeted display ad looks like:
And while we're on the subject, Google deserves a special mention. That's because despite being the only search engine that matters, you'd think Google would provide clarity on this subject. However, it's taking a different stand.
Case in point:
Google remarketing tools. These "remarketing" tools are actually designed for retargeting.
Let's take its tool for collecting audience sources and customer data, for example.
The point of gathering this kind of information is for retargeting.
In other words, the point is to have data ready for re-adjusting your ads to reach potential customers. As the image above shows, the goal is to "show ads to your customers while they browse across Google's properties like Google Search, YouTube, or Gmail."
How effective is retargeting?
Google retargeting is very effective!
Proof:
The average clickthrough rate (CTR) of retargeting ads is 0.7%. And do you know the average CTR of display ads?
It's down to 0.07%, which means that retargeting ads are 10x as effective!
And that's not all. CMO by Adobe reports that this approach leads to a 400% boost in ad responses.
Then again, Google retargeting is a two-way street. For your ads to be effective, you need to invest resources to make them that way.
How to set up Google retargeting ads
If the effectiveness of Google retargeting won you over, it's time to move forward:
Set up Google retargeting ads!
From start to finish, I'll walk you through the process.
First, go to Google Ads and Sign in.
Next, select Campaigns and click the + button for a small window to pop up.
In this small window, choose New campaign to create a new campaign.
A grid will then come up where you can select goals for your campaign. In this grid, select what you want to achieve with your campaign.
In the image below, I chose Sales as my goal because I want my retargeting campaign to help increase sales.
You will proceed to a different grid where you'll be asked to select a campaign type. Here, go with Display.
Next, select a campaign subtype. For this, choose the Standard display campaign option.
Then, enter your business's website. You may also CREATE A CONVERSION ACTION if you want.
By then, click CONTINUE.
On the next page, you're free to configure your campaign as you prefer. Choose a campaign name, locations, budget, and more.
Here, you need to configure other settings too. This includes ad rotation, ad schedule, and frequency capping.
As you scroll down and reach the People section, expand the Audiences subsection. Doing so allows you to select a target audience.
Now as you manage your targeted audience, go to the BROWSE > How they have interacted with your business.
There, you can choose the list of audiences that you want your ads to reach. In the image below, I went with "AdWords optimized list".
From there, you can configure your ad some more. If you'd like it to show images and your brand's logo, go ahead. You can also power up your ad with some videos!
Finally, scroll down below to be good to go. All that's left to do is click CREATE CAMPAIGN.
Tips to maximize your Google retargeting campaign
As the numbers show, one in five marketers has a dedicated budget for retargeting. That's because these people believe that if done right, retargeting ads can help them get in front of their industry.
Here are some tips to help you get there:
Reach out to your YouTube audience
If you own a YouTube channel, here's a food for thought:
Video marketing is an awesome and profitable medium. Which is why you need to make the most out of having a YouTube channel.
Link your YouTube channel to your Google Ads account.
Here's how:
In your Google Ads account, select TOOLS & SETTINGS. Then expand the SETUP section.
There, select Linked accounts.
Of all available accounts, find YouTube to configure its DETAILS.
You will then be asked if you'd like to "link YouTube to Google Ads"? Because you do, select ADD CHANNEL.
Now paste the link to your YouTube channel on the provided field.
Once your link is up, complete the account-linking process by confirming that you own the particular YouTube channel. Then select GO TO YOUTUBE to wrap it up.
Use shopping campaigns
Do you want to drive foot traffic? That's what shopping campaigns are for. So, use them as a way of inviting people over to your physical store.
To get the ball rolling, sign in to your Google Ads account. And just like how you can access linked accounts, go to TOOLS & SETTINGS so you can select SETUP.
This time, open Google Merchant Center.
Exclude certain ad placements
Don't you hate it when ads suddenly come up when you're using an app? Maybe you're playing a game, watching a movie, or reading an article and then an ad just chimes in? Well, I'm sure your target audience shares the same sentiment.
Regardless of an ad's relevance and usefulness, it doesn't change the fact that an intrusive ad is a buzzkill. Sure, if someone clicks on your ad accidentally, they'll get to learn more about your offer. But, there's a high chance that they won't buy from you.
To stay on your audience's good side, learn to retarget and exclude certain ad placements.
Here's how you can make it happen:
Sign in to your Google Ads account, scroll down to select Placements. Then click EXCLUSIONS.
Now, click the pencil icon to edit this section.
Here, select Add placement exclusion. Then load up Select a campaign to choose a campaign for the ad exclusion.
The image below shows that the campaign I selected is "Writing Services". And as for the ad placements that I want to exclude, I'll go with mobile ad placements, which I can find under App categories.
And from there, let's say that I want to exclude ad placements on Windows Phone Apps. So after selecting the option, I click SAVE to finalize the change.
Conclusion
If a potential customer abandons your site to check out another site, it's not the end of the line. Maybe that person had a change of heart. Or they want to check out what else is out there.
Either way, you can get them back. And Google retargeting can make it happen for you. Just implement a brilliant strategy when putting together your campaign. Choose from the tips above or do it your way.
Remember to let your creativity run free and impress your returning customer for good!