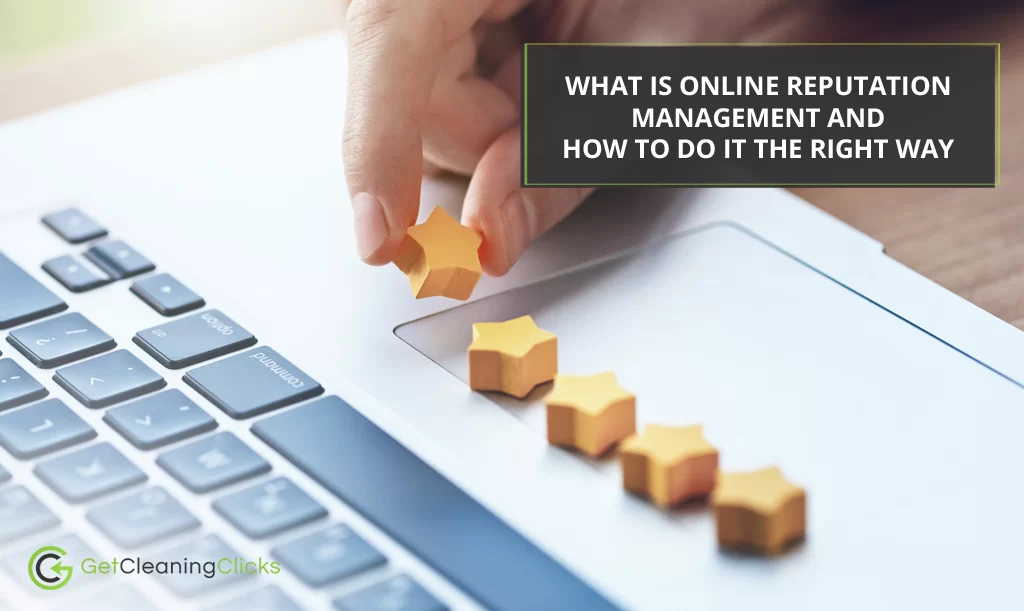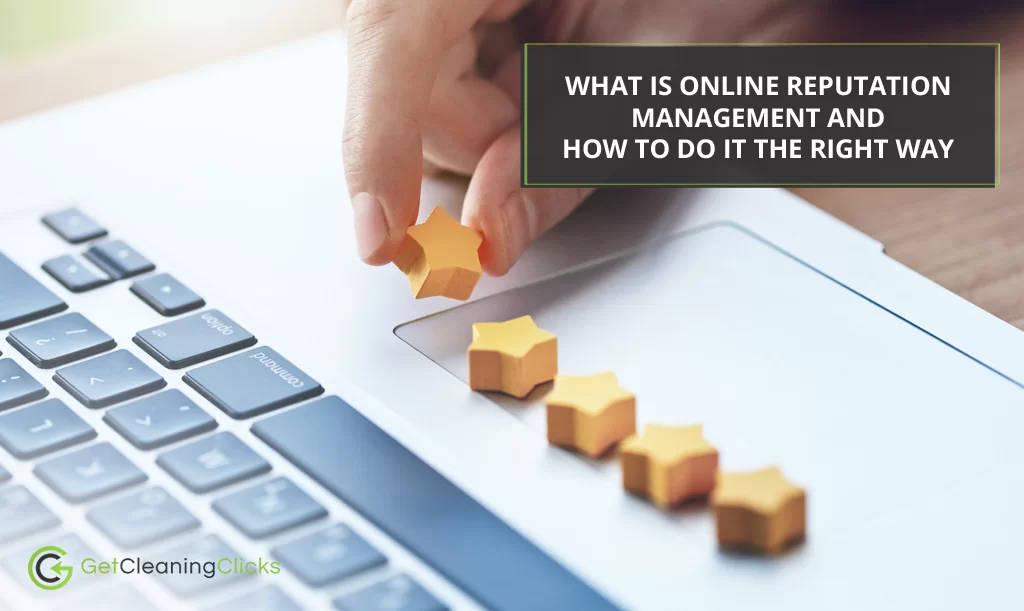 Do you ever wonder what people are saying about your cleaning business?
Whether they're good or bad, you need to pay attention.
While perception is not everything, it's still a lot of things. And in this post, we'll talk about what online reputation is and how you can use it to your advantage.
By shedding a positive light on your cleaning service website, you can turn more of your audience into customers, among others!
What is online reputation management in SEO?
Online reputation management (ORM) is the ability to control your online presence. In the process, you use different tactics to ensure that people build a positive perception of your brand online.
Statistics say that 58% of executives agree that online reputation management is worth addressing. Sadly, though, only the minority — 15% of these executives — are making it happen.
An example of a company that didn't let ORM come to its rescue was United Airlines. Look at what people are saying about it:
If you search "united airlines reviews" on Google, here are the two results:
Also, let's be realistic: United Airlines is too big of a company that any backlash they receive online may not damage their bottom line.
However, receiving such a large amount of flak from the public is the death of any small business.
Therefore, you can count on ORM to help present a more respectable image of your brand by keeping your audience satisfied.
From the screenshot above, you can see that Google search is one way for people to see if a brand is good or not. And companies use search engines to rank their best content on top, which is what search engine optimization (SEO) does.
In a way, ORM and SEO are alike. Both are about helping you improve your status.
However, a closer look will make you see that they're different.
ORM is about building your brand's reputation by controlling how people perceive you. Meanwhile, SEO is about helping you earn higher rankings and controlling how search engines view you.
As I said, ORM employs different tactics to reach its goal. And SEO is just one of them. When these two join forces, you can expect the best outcome.
A quick search for "best carpet cleaning service illinois" shows you this featured snippet:
From both standpoints, these cleaning services are ranking on Google's Local Pack, which appears before the organic results.
At the same time, their customer reviews are through the roof.
By having all this information about your business on Google, you are essentially managing your reputation using SEO!
Why is your online reputation important?
Your online reputation is essential because it's what people use as the basis for how they move forward with your cleaning business. And 97% of business owners are with me on this.
The thing is, you can't control how other people behave. You can, however, control how their behavior influences your potential customers.
It's like when you're cleaning. Regardless of doing your part to make a place spotless, you can't control how outside elements pop up and let all your hard work go down the drain.
Clean up your website listings
Did you know that 77% of consumers (on their smartphones) who search for a local business end up reaching out to that business? That said, you can rest easy knowing that these local listings have your back and can send customers knocking at your door.
The good news is, using web directories like Google My Business is free!
Just make sure you do your end of the bargain:
Verify that the contact information about your business is correct.
For all you know, your site may have been listed incorrectly on business listing sites. Incorrect listings of your business cause customers to turn sour on your brand.
Manage all reviews
88% of customers put weight on reviews and other user-generated content (UGC). That's because they offer authenticity.
In a battle between branded content and user-generated content, the latter wins.
UCG comes from a place of authenticity because people speak what's on their mind. More importantly, they don't have any vested interest in the brands they're reviewing. As a result, people trust them more.
So take reviews seriously, especially the negative reviews because they pinpoint an issue. They give you a chance to shine and solve the problem.
Increase brand loyalty
Repeat customers are those who keep coming back to buy your product or service. And compared to first-time customers, 67% of them spend more money.
The reason why they go back to you can be summed up in two words:
Brand loyalty.
Beyond generating more profit for your cleaning business, brand loyalty also leads to more referrals and a line of defense against your competitors. After all, each dollar that goes to you is a dollar that doesn't go to your competitors' business.
How do I clean up my online reputation?
When providing cleaning services, you want to do a thorough job. You don't just eye the messy spaces and leave some stones unturned.
Instead, you evaluate the current situation first. Then you clean the whole area — and this includes tidying up and disinfecting every nook and cranny.
That's how your approach should be, too, when cleaning up your online reputation:
You want to do a thorough job.
Monitor brand mentions
Isn't it favorable for you to know every time someone talks about your brand? This way, you can analyze the sentiment and take the necessary action.
You can start using Google Alerts. It's a free service that lets you keep up with any mentions of your brand or keyword online. This way, you can act swiftly to either amplify the positive sentiment or fix the negative sentiment.
Mention is another tool that will help you get around to this. It does what Google Alerts can do, but it searches your brand or keyword on more online channels.
Search and reply to customer reviews
Look for customer reviews from sites like Yelp. Then respond to the comments appropriately.
While it can be tempting to lash out at some people, learn to keep your cool. Regardless of how terrible the review is, professionalism will carry your brand on top.
Replying like an angry child, on the other hand, won't. Worse, it can turn people away.
Let's learn from Dark Horse Espresso, a company that aims to provide coffee in Toronto. Back in 2010 when it was the subject of criticism for its lack of electrical outlets, it replied in an unhelpful and unsophisticated manner.
Showcase how good your brand is
The best defense is the best offense. You need to create a strategy that allows your brand always to control the narrative and help shed a positive light on your brand.
Take it from Coca-Cola. Since it introduced itself on May 8, 1886, it continues to make waves. Its marketing strategies are memorable and ever-evolving.
Remember the company's Share-A-Coke campaign? Not only did it tug at people's heartstrings. But it also stuck to a very lucrative marketing trend:
Video content.
Stay active on social media
Lancôme, a brand that houses French perfumes and luxury cosmetics, is regularly active on social media. Its Instagram account, for one, has millions of followers.
When it appointed its 2019 brand ambassador, Amanda Seyfried, its followers were in on it. And every event it hosts, the company updates its network.
So why not follow its footsteps? Like Lancôme, you should also consistently post messages, engage with fans and followers, and provide value to your target audience. The good news is, billions of people are active on social media.
And while you're at it, consider taking matters up a notch with transparency. After all, 53% of consumers say they're likely to buy from brands that are transparent on social media.
Feature positive reviews
If people have praise-worthy remarks about your brand, let these testimonials work wonders for you. Featuring positive reviews about your product or service will make it more relatable.
Just look at how splendid Casper, a brand that sells mattresses, makes it happen:
If you're on the hunt for mattresses, wouldn't you want to buy from a brand whose customer says she wants to marry her mattress?
Rank your website for keywords
Ranking on top of organic search for your keyword is Google giving you the seal of approval. And it doesn't get any better than this — both in the perspectives of ORM and SEO.
Earning the top spot on Google is doable. That is if you're willing to do the following:
Search for the best keywords – Perform keyword research and select relevant words that could be a hit for your target audience.
Create and optimize your content for your chosen keywords – Load up your site with interesting, informative, and useful content. Then, work on the elements on each piece of content, including headers, title tags, and meta descriptions.
Build links – Acquire links from trustworthy websites.
Conclusion
Heard the saying that some things are beyond your control? Well, there's truth to it and what you can do in that case is to accept the situation.
As for your cleaning service business, however, you are in the driver's seat. You can go wherever you want.
All you need to do is to decide on your destination. Then be sure to clear the obstacles along the way.