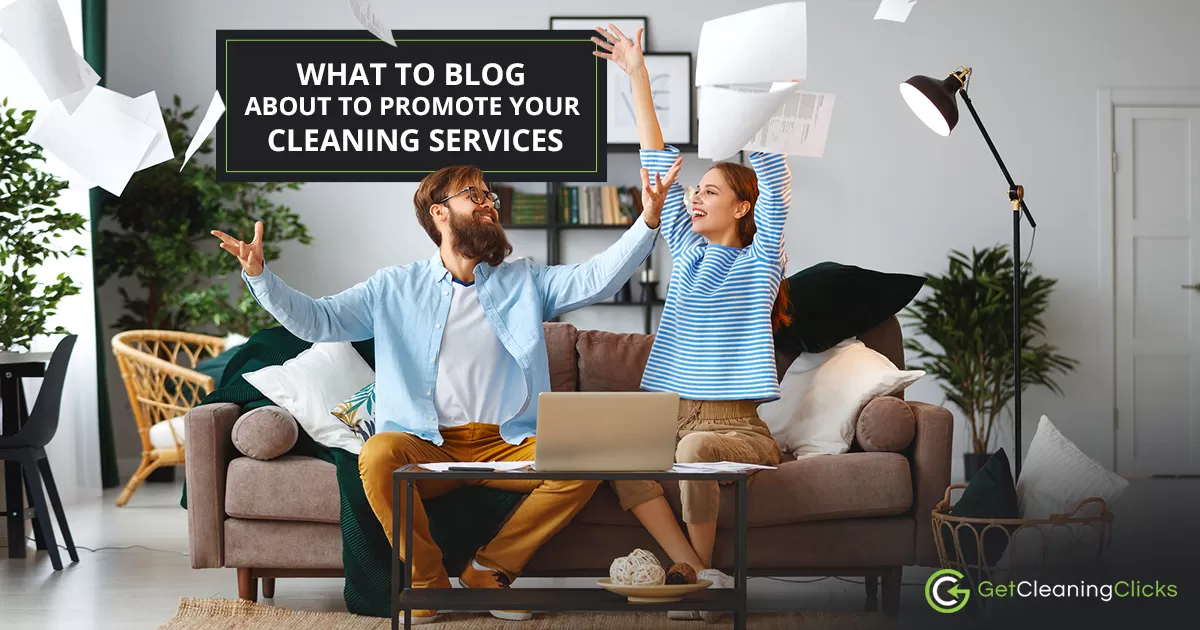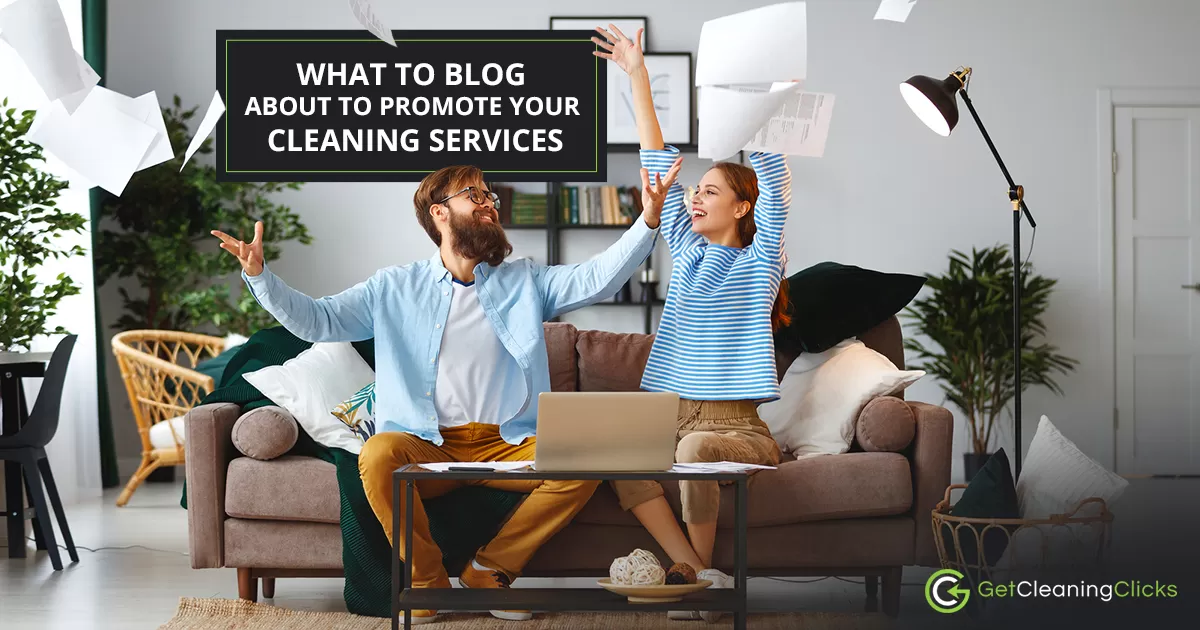 Running out of effective topics to use for your blog posts is not a rare problem. Whether you're an experienced blogger or this is your first blog, it happens.
But, what if I tell you there's no need to worry about this concern because blog topics are everywhere? If you are willing to look for them, they're yours!
So, let's sift through the different techniques you can use for finding topics to write about on your blog. This way, you can continue to promote your cleaning services and see a steady flow — if not, an increase — in traffic for your cleaning service site.
Use Google's suggestions
Using Google's suggestions is free. It's also a good idea because these suggestions are actual Google searches.
To begin, go to Google and start typing your keyword. Then hunt for ideas from the other suggested search terms.
For example, I entered "fast house cleaning". And based on the results, there's a list of suggestions that you can use as topics for your blog.
As the image below shows, you can write about "speed fast cleaning house", "how to clean house fast and efficiently", and more.
For a more detailed list from Google's suggestions, a useful tool is Serpstat. It's an SEO tool for professional marketers. What's great about it is that it provides an overview of the results. This includes the Search Volume and Competition for a keyword.
To use it, just go to its website and enter your key phrase and hit Search.
Now let's see it work in action. When I searched for "fast house cleaning", I could see the Search Volume, Competition, and more information about my search term. I can also see the Volume and CPC (Cost Per Click) of the individual results of the search.
Use Google's Keyword Planner
To get your hands on as much as 800 topic ideas for your cleaning service business, this is the way to go. Just go to the Keyword Planner and hit Discover new ideas.
Next, enter your keyword on the appropriate field and click GET RESULTS. To show you an example, I entered "cleaning services" as my keyword.
The results will then show you a plethora of keywords. What's great is that it also lets you in on your keyword's Average monthly searches, Competition, and more. You could even sort out the keywords by their relevance.
Follow a trending topic
Use a tool like Google Trends. Just go to its website and enter a search term to begin.
For example, I used "house cleaning" as my search term. Once the search results are in, I can see charts and other data that can detail the trend for my keyword. This includes Interest over time and Interest by subregion.
Now, if I scroll below, I will find the Related topics and Related queries sections. And this is where I can get my hands on a list of relevant topics and queries.
Write about the most shared content on social media
Make the most out of social media. It's advice for the owners of cleaning businesses to help them market their business.
For this, you can use BuzzSumo. It's a powerful tool that lets you find out which content is popular. Particularly, you can use it to determine which content is shared the most on Facebook, and Twitter. Add to that the other social media sites that matter to your cleaning business.
To begin, just head on over to its website and enter your keyword in the appropriate field.
To show you an example, I entered "house cleaning services" as my keyword. And indeed, it returned popular articles based on their total engagement. I can also see these articles' engagement on particular social media networks.
Check Quora
Quora is where people turn to when they can't find the content they want elsewhere. There, they ask questions. And their questions are answered!
Plus, the social network runs an upvoting system. This means, the better the answer, the more upvotes it gets. With this system in place, the best answers come out on top.
To use Quora for help in finding topic ideas, just enter your keyword in the appropriate field on its website.
For example, I used "spring cleaning" as my keyword. When the results came in, I discovered plenty of topic ideas that are relevant to my keyword. As you can see from the image below, the preview for the first result alone generated three good topic ideas. This includes "best way to spring clean", "Reasons for Spring Cleaning", and "The 5 R's of Spring Cleaning".
Look for topic ideas your competitors are ranking for
Competitive intelligence. It's a quality you want to have if you want to outperform your competitors. And using it is a great way to discover blog topics that your competitors are ranking for.
A tool you can use for this is UberSuggest. It's a free tool that can help you dig into your competitors' content.
To use it, just go to its website, provide your competitor's domain, and hit SEARCH.
For example, one of your competitors is Rain City Maids, Seattle Eastside's highest-rated cleaning service. So, to analyze this particular cleaning company and get content ideas from it, enter its domain in UberSuggest's appropriate field.
The results will then reveal different information from the cleaning company. This includes the domain's ORGANIC KEYWORDS, ORGANIC MONTHLY TRAFFIC, DOMAIN SCORE, and BACKLINKS.
Now, scroll down to the Top SEO Pages section. There, you will see a list of the top pages from your competitor.
At the bottom of this section, you also have the option to view every page that drives traffic to Rain City Maids' website.
Wondering how you can play this out well? View the content of those pages. Then, create content that's much better than what your competitor has.
Use the FAQs page of other cleaning service sites
Most people have many questions to ask before paying for a service. And marketers know this, which is why they put up a Frequently Asked Questions page on their site to lead clients there.
So, go to another cleaning service site and check out its FAQs page. Think of the questions as topics and if there's any subject that you haven't discussed for your site, jump on it.
To show you that there's a lot of subjects covered in a site's FAQ page, here's an image of the FAQs page of No More Chores. No More Chores is the highest-rated house cleaning service in the Greater Toronto Area.
And from the first part of its FAQs page alone, you can write about eight possible blog topics.
Use automated headline generators
With an automated headline generator, simply enter a noun (your keyword) to generate a list of headlines that you can write about.
Klock Work, brought to you by the team at Venngage, is a useful tool in this department.
To show you how it works, I simply hopped on to its website and provided a noun. I went with "house cleaning" as my keyword. And as the results go, I generated lots of headlines that I can easily modify as topics for blog posts. This includes "Why House [Is] So Addictive?", "How To Understand House Cleaning?", and "Why A Bad House Cleaning Is Worse Than Going To Prison?"
Conclusion
One of the benefits of running a cleaning business is that it's a great way to make money. And it's a genius idea to start a blog to market and promote your business.
Just make sure to create excellent content and update your blog regularly. Don't forget to check if your audience is reaching out to you, too.
Are your blog's followers sending you emails? Are they posting detailed blog comments, too?
If they are, you can use the content of their message as an inspiration for a topic. Not only is this a simple and genius way of generating an idea for a blog post. But it's also a venue for you to engage with your audience.
Remember, blog topic ideas are everywhere. You just have to look around and recognize every bit of inspiration out there.