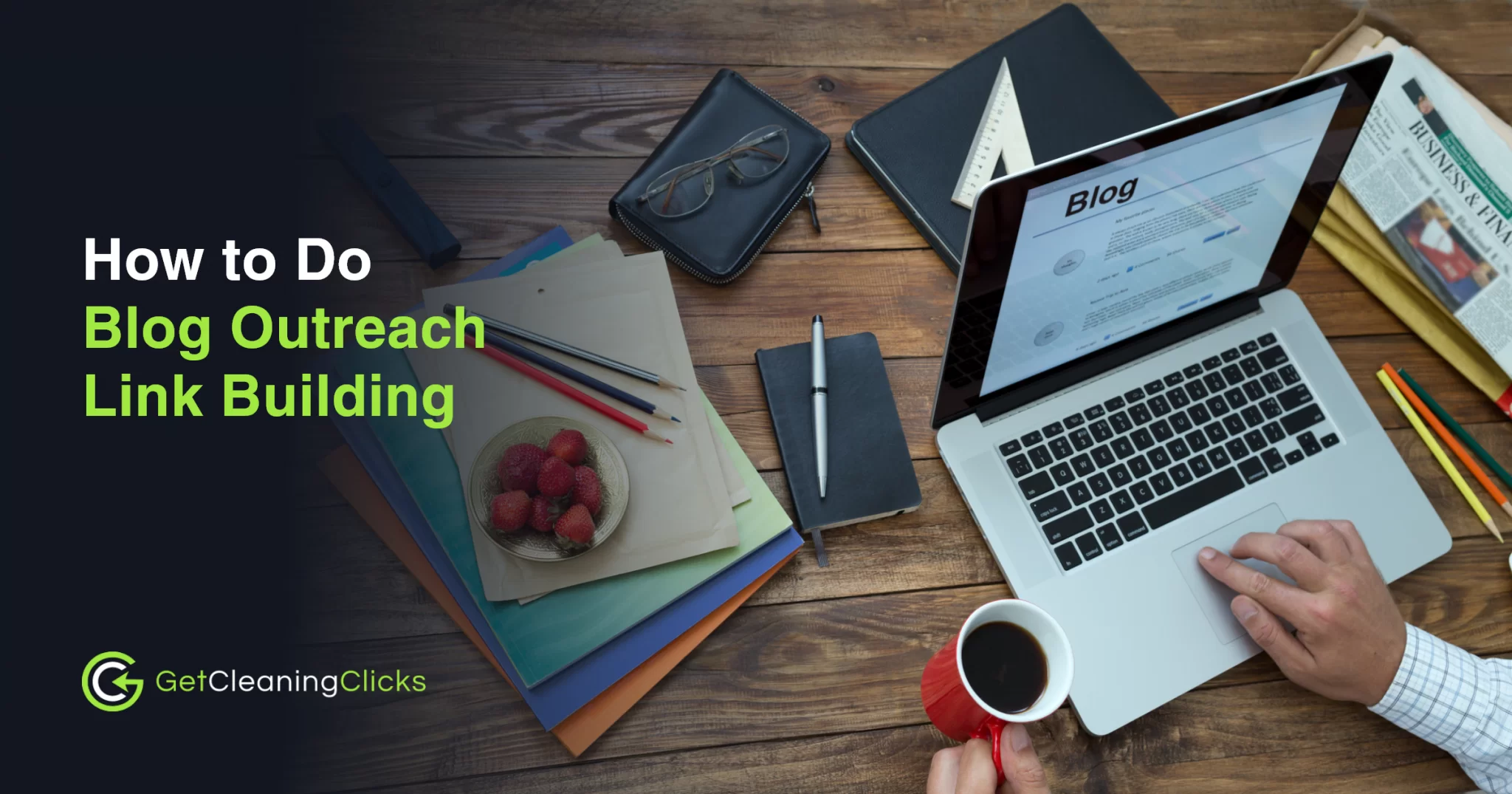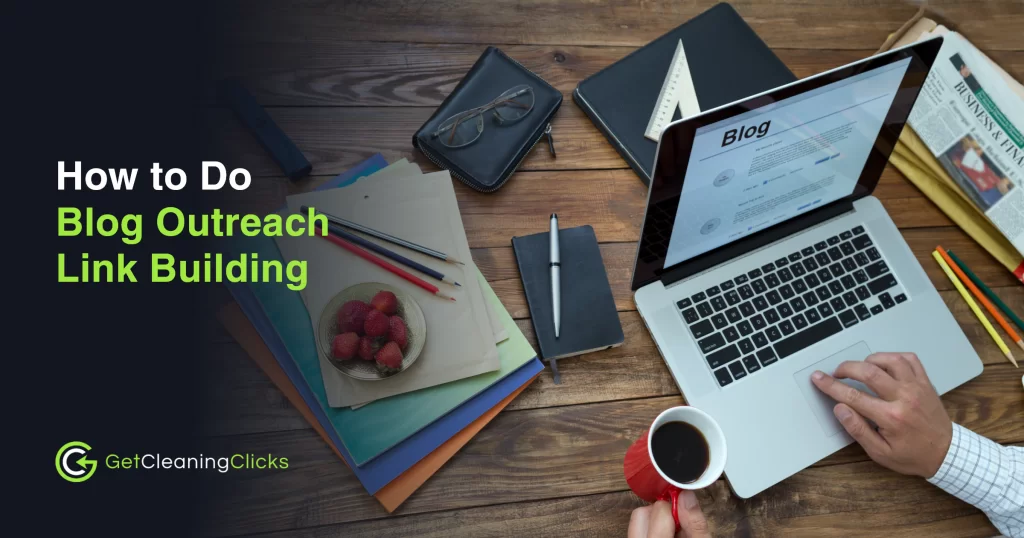 Planning to reach out to a blogger for the benefit of your cleaning business?
Go ahead. Blog outreach's power can bring promising results for your business. Among others, it will widen your network and amplify your link building efforts.
The question is:
"Do you know how to use — and make the most out of — that power?"
So in this post, let's talk about how to do blog outreach link building effectively. This way, you can leverage and maximize the power of blog outreach for your cleaning service website.
How to do blog outreach link building?
Before you jump headfirst into the "how" of the subject, it'd be best to get a refresher of what blog outreach link building is.
So, here's a brief definition:
Blog outreach link building is reaching out to bloggers to share a link to your post. It's similar to another effective link building strategy, pitching to submit a guest post.
Compared to guest posting, however, outreach is less labor-intensive. Instead of pitching to create a post, you're sharing a link to a post that already exists.
If these bloggers agree to share a link to your post on their website, you'll earn a link and, therefore, improve your link profile.
Wondering if blog outreach link building works?
It does!
Take it from Backlinko's Brian Dean. After he struggled to drive traffic to his blog, here's what he had to say:
And in case you didn't know, he gained a lot from blog outreach link building. Specifically, he used the tactic to drive traffic to his blog and welcome 326,070 visitors every month.
A couple of images below will show you his journey as he grew his blog.
The first one shows you his blog's traffic (or lack thereof) before blogger outreach. And as you can see, nobody seemed to visit his blog then.
Fast forward to a few months later. During this period, he got influential bloggers to help him. Below, you will find a graph that shows a significant boost in traffic to his blog.
So, if you'd also do blog outreach link building for your cleaning business' website, don't you think you'll experience a surge in website visits, too?
You will! However, blog outreach link building only works if you use a winning strategy.
How to do blog outreach link building manually
First time to do blog outreach link building? Then go manual.
The manual way seems slow. However, it's your best bet at the stage you're in. Before using tools, you need to understand the concept first.
Here's a three-step guide:
1. Create a list of bloggers
Find 10 relevant blogs or bloggers, for instance. It can be as simple as searching "10 bloggers in the cleaning industry" on Google. And as the image below shows, a simple search can grant you valuable results.
How you pull this off is up to you. The idea is to find them so you can find their contact details. And you need these details to further the blog outreach process.
You can use automation software to find email addresses. Examples are Voila Norbert and Email Hunter.
Here are tips on how to find email addresses:
Website's contact page – Use their contact page. If that page doesn't come with a contact form, their email may be listed there.
Social media accounts – Leverage their online presence on social media networks. Visit their profile and go to the contact section.
Use Google – Search Google using this: "blogger" "email address". For a blogger named Maria Hill, for example, it'd be: Maria Hill email address.


2. Observe proper linking
Compose your outreach message. And review what you wrote including (and especially) your links.
Sometimes, incorrect linking is the culprit in a failed blog outreach link building process. It paints a picture of unprofessionalism.
Here's what you need to remember:
Point to the destination URL – Reckless linking is when you point someone someplace else. So, always check if each of your links points to where you want the  blogger to go. 
Include 2 links and that's it – It can be annoying to read messages that contain too many links. So, keep it down to links for your post and something about the blogger.
Be mindful of your anchor text – It's also annoying to read a message with naked URLs. So, use anchor texts.


3. Send the message
Now with their email addresses on your hands and the knowledge on proper linking, reach out to the bloggers on your list.
Here are tips for successful outreach messages:
Be direct – Keep your message short and don't include unnecessary information. Discuss your intention to share a link to your post, disclose personal and company details, and you're done.
Be respectful – Rudeness can get your outreach message rejected — or even ignored. Converse with bloggers in a friendly and professional manner.
Follow up – Don't take a personal hit if they don't respond after a week's time. Resend your message because they might have missed it.


How to do blog outreach link building with tools

Once you understand the manual way of blog outreach link building, it's time to move forward. Use it at scale!
Here's how you can make it happen:
Use a solid strategy
Success with blog outreach link building doesn't happen overnight. However, the task isn't as challenging as some bloggers (who gave up on it) think.
Proof? Go over the manual way of outreach link building. The same 3-step concept applies.
So, remember that you're not delving into rocket science. That, and think about these:
Identify and pursue your goals – Next to boosting link building efforts, find out what else you're aiming for. More store visits or better conversions, perhaps?
Stay consistent – Consistency will reward you in time. So, don't get discouraged along the way and keep building links.
Identify opportunities – Bumped into a post published years ago, for instance? Use it as an opportunity to contact the webmaster and offer a more updated version.


Choose outreach tools
With a solid strategy in place, uncover the best tools. Sure, plenty of winning outreach link building tools exist. It's not smart to just use the first one, though.
When choosing tools for outreach, here's what you need to remember:
Look at reviews – Determine a tool's pros and cons, best features, and more. If possible, request a demo to gauge how useful it is.
Choose the one that works for you – Not one that famous bloggers use. You may approach blog outreach link building differently, so go off your needs as the basis.
Be mindful of pricing – Play for the long haul. If they're not free, use tools that you can afford for a long period. 


Best blog outreach link building tools
Outreach link building tools are time-savers. They streamline processes and help you maximize the task. 
They can also perform functions at a speed you can't close in on with manual outreach link building.
Here are some great contenders:
BuzzSumo – Use it to find relevant bloggers and research the most effective topics. You can also use it to assess the performance of content pieces on a specific network.
Mailshake – This tool is about helping you build sales cadences. You can generate revenue with this tool combined with your email, social, and phone accounts. 
Pitchbox – Use it for a faster blogger outreach program. It can help you focus on establishing long-term partnerships.


5 tips on how to do blog outreach link building
Success with blog outreach link building isn't about luck. So, create a plan and stick to it.
Here are some tips:
1. Choose powerful influencers
Pick bloggers with a high follower count. Thousands — if not millions — of followers make a blogger powerful.
If these bloggers agree to link to your post, your post will gain exposure to the number of followers they have.
And here's what else makes influencers powerful:
Regular and consistent posting schedule – A blogger's posting schedule can help you determine their reliability. Choose bloggers who are active and post weekly (at least). 
Relevant – Go for influential bloggers in the cleaning niche — cleanfluencers is a term for them. They can help you appear in front of your target audiences.
Positive online image – Online reputation management matters. Steer clear from the bloggers that your potential and existing customers would dislike.


2. Choose a technique
There is more than one way to reach out to bloggers. And just as there are different blog outreach link building tools, there are also different techniques.
Here are some effective ones:
Personalized messaging – It's a killer way to grab attention. It makes bloggers feel warm and fuzzy and that you're not sending cold messages.
Reference a comment – Also, tell them about getting mentioned somewhere. 
Passionate brand advocates –  Look out for people who follow and love your cleaning service business. Because they can tell authentic stories, why not hire them or encourage them to post user-generated content?


3. Research
Another way on how to do blog outreach link building effectively is to research well. Look into Q & A sites, niche forums, and blogs where they left footprints. 
The idea is to go beyond the basic information about a blogger you're about to reach out to. And impress them with what you know.
Here's what you should look into:
Pain points – Find out any challenge or problem they might have. If you can't solve these for them, offer to help
Competitors – Also, find out who their competitors are. Then offer solutions on how to help them outperform these people.
The content they want – Determine the style they want using their "liked" posts as the basis.


4. Offer shareable content
Shareability matters. You'll increase chances of your posts becoming a hit — and a more successful outreach process — if audiences can easily share them.
So, use shareable masterpieces as the post you link to.
Here's what makes content shareable:
Infographics – The more visuals and facts in your content, the better. And infographics are all about those things.
Images – Visuals help grab attention and engage people. And to make images more appealing, use image SEO.
Videos – Like images, they add entertainment to your content. So, share how-to and explainer videos.


5. Measure results
If your blog outreach link building process works, continue doing it. Otherwise, improve it.
You can tell this by analyzing results,
Here are the key results that you should measure:
New traffic – Find out if the number of new site visits increases after you launch your campaign. Getting traffic from existing visitors is good, too.
Social citations – The same goes for the number of citations you get on social media networks. The more someone cites your post (or website), the more links it also gets.
Engagement rates – Higher engagement rates means higher interest in your post and your website's offers. So, if people are liking your post and other portions of your site, they are showing interest in your business.


Blog outreach link building email templates
Before you reach out to a blogger for the first time, use a guide. 
For example, check out other bloggers' outreach campaigns. You'll gain insight about how they do it.
What not to do
One of the first things you should know — and accept — is there's a chance you'll get turned down. And this will happen even if you used the right email addresses and linked to the proper resources.
The reason? You're not careful with how you carry out your outreach messages.
The email below will show you that:
(Source)
And as you can see from the image above, the post that the blogger wanted to promote wasn't the problem. The man he reached out to enjoyed it.
The problem wasn't also an incorrect email address. Rather, it was how he carried out his outreach message. Sadly, it was as if he didn't expect the recipient to read his outreach message thoroughly.
A redeeming factor? The email recipient didn't leave him hanging. Sure, the man rejected the blogger's attempt. However, he also pointed out the reasons for it:
Didn't find the names of blog owner and editor
Linked to a post (different from the one he discussed)
So, while it's terrible that the blogger didn't get a link, he walked away with a lesson. And that is to review your outreach message and mean every word in it.
Sample template
There are plenty of channels that you can use to send an outreach message to bloggers. Using email is what this article was all about.
However, you can also use the messaging tools of different social media networks.
Every channel is effective. And what matters more is your message.
Here's a template you can follow:
Subject: [Their name], Invitation to Link
Message:
Hi, [their name]!
My name is [your name] and I'm the content creator of [your website].
Recently, I created this post: [Link to the post you want to promote and use your post's title as anchor text]. And since it's relevant to [a relevant post on their site], I was hoping if you're willing to link to it and share it to your followers.
Thanks and looking forward to hearing from you!
[Your name]
Important information
You can modify the outreach message above to include your intention to build links. And how you modify it is up to you as long as you include important information.
Here's what you should include:
Name – Introduce yourself and your company to avoid impersonalization. Plus, bloggers won't take an outreach message seriously if it comes from anonymous individuals.
More personal credentials – Increase their confidence in you. Tell them about your articles on authority websites, your experience working as an outreach link building expert, and more.
The reason for your outreach message – This should be different from your intention to build links. You can tell them you created a relevant post, saw the outdated article on their website, and more.
 
Final thoughts

Link building — and purely that — can be boring and therefore, tedious. It also takes months (or years) of work that can be discouraging.
What can salvage that?
Make friends and develop relationships!So, set aside the subject of building links. And instead, form and nurture lasting friendships with other bloggers. By then, you can even ask them for their own tips on how to do blog outreach link building effectively.