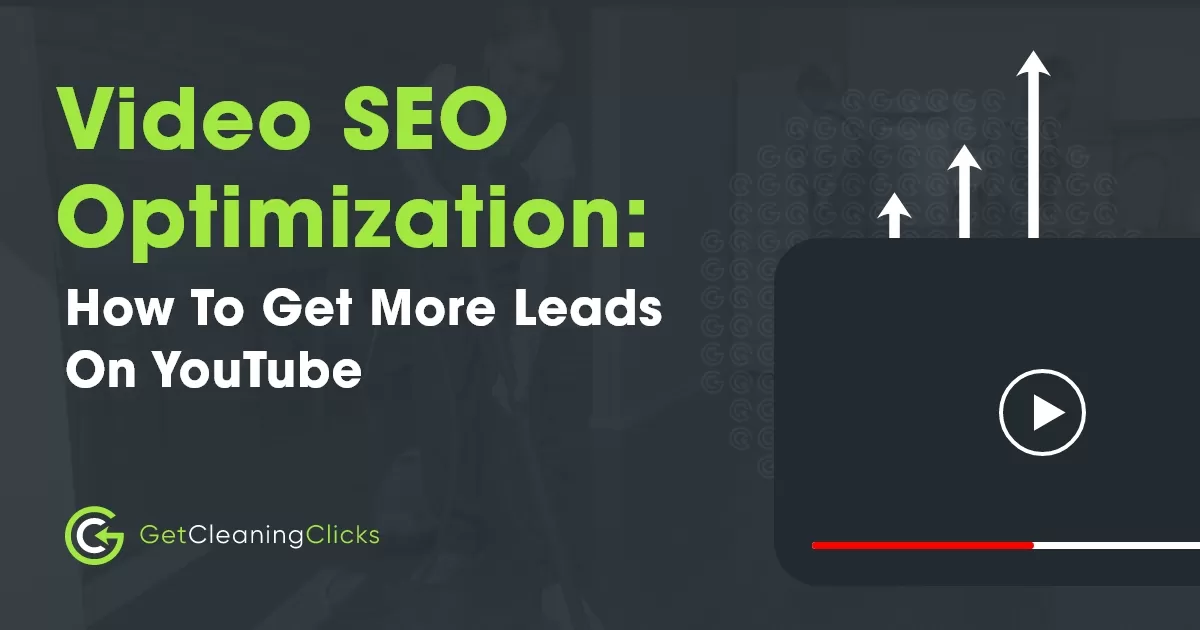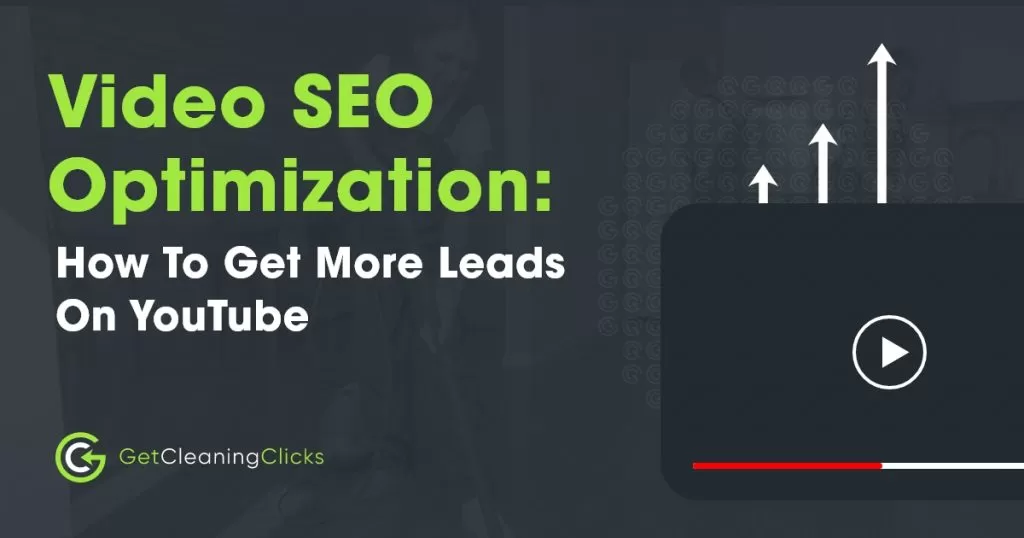 Don't know why it's important to have a rock-solid video SEO strategy?
Creating YouTube videos for your target audience is an impressive start. However, not optimizing them properly can reduce their impact on the people who tune in to them.
In this article, let's talk about how high-quality video content on your YouTube channel can help your cleaning service website. Let's also discuss how you can optimize your videos so your cleaning business can gain more visibility and generate more sales.
What is video SEO optimization?
Video SEO optimization is optimizing the videos on your site for search engines. If done correctly, your cleaning service site's rankings will go up significantly.
Below is an example of a cleaning service site that features a video on its website. The said cleaners are No More Chores. The company offers cleaning services in the Greater Toronto Area.
How video SEO optimization can increase search rankings
Only if you optimize your video, your rankings will soar. Creating a video without a strategy will push you backward in this arena.
So if you get it together and grant a field day to everyone who watches your video, you will get on the good side of search engines.
Here are the reasons:
Increase dwell time – Search engines link quality content to sites with high dwell times and low bounce rates. If visitors stop to watch your video, they spend more time on your site.
Improve content's relevance – Videos can make your content more informative and engaging. And because you have top-notch content, conversions will go up.
Increase visibility – If your web page contains a video, you may find it on the upper section of Google search results. People will find you faster because the search engine puts you there.
How to optimize for video SEO optimization
An exceptional place to start is your video's title and meta. Use these elements to make sure you describe your video properly.
Be descriptive and engaging. You also should target keywords.
Here are more video SEO optimization tips:
Select a reliable video host
This article focuses on YouTube videos. Using YouTube is easy.
Plus, almost anyone can make a YouTube channel in minutes. Once you sign in with your email address, you're ready.
However, this doesn't mean you have to limit your choices. Other video hosts include Vimeo and Dailymotion.
Insist on turning to YouTube?
Here are the advantages of YouTube:
Wide viewership – Billions of people worldwide visit YouTube monthly. This enormous chunk of visitors can increase your cleaning service site's traffic.
Receive a spot on Google – Provided your site has loads of useful information, Google will present you as one of its results. For this, thank Google Universal Search.
Easy access to advertising channels – With a YouTube account, you can advertise easily to particular advertising channels. AdWords and AdSense for Video are examples.
Refer to excellent video ideas
Don't create a video for the sake of featuring a video on your website. Instead, make videos that leave a lasting impression.
Creating engaging videos is a promising digital marketing trend. And making a great video is how you can ride that wave.
Here are excellent video ideas:
Company overviews – Talk about your cleaning service business. Tell people about your business' name, email address, or staff.
Testimonials – Share videos that feature the real-life customers of your cleaning service business. Plus points if you could get prominent personalities to provide testimonials.
Service videos – Talk about a particular service to present clearer information about it. For example, you can focus on talking about apartment cleaning — and all the DOs and DON'Ts of it.
Include video transcript
Familiar with those texts you see alongside videos?
Those are transcripts. They can help your site's visitors to watch your video even without sound.
Below are the other ways transcripts can affect your YouTube video's performance:
Make content more indexable – With transcripts, Google can find your videos quickly. And therefore, it can also index them quickly.
Increase engagement – Speaking too fast on your videos can make people stop watching them. However, if these people can access a transcript, they will stick around.
Increase accessibility – People with hearing impairments can understand your video.
Add a high-quality thumbnail image
Once Google indexes your YouTube video, the first thing that people will see on the video search results is the thumbnail image. If the thumbnail does not seem like a quality image, they won't click it — and watch your video.
The solution? Make sure your video thumbnail images are of quality.
Here are ways on how you can make it happen:
Create enticing images – Interesting images are worth clicking because they evoke emotion.
Know the right size – Thumbnail images that are too large can be unacceptable. And if they're too small, they will look blurry.
Load it with information – Informative content makes visitors satisfied after watching your video.
Draw attention to your video
Put the video on the above-the-fold section of your cleaning service site. That, or in an area where visitors can easily find it.
Here are more ways on how you can draw attention to your video:
Inform visitors – Talk about your video in your homepage's message. If visitors don't know that it exists, they won't bother with it.
Be strategic when choosing site colors – Go with aesthetically pleasing color combinations. Make the video noticeable — and easy to look for.
Add a CTA button – Is your video on a separate page? Add a CTA button that can lead visitors to it.
Make a video sitemap
Have a colossal amount of video content? Or are you still creating a massive library of videos?
Either way, create a separate page for these videos. This practice is wonderful for you and everyone who comes across your video.
Here's why you won't go wrong with video sitemaps:
Improve site organization – You won't have to turn your site upside down if you're searching for particular video content.
Make Google's life easier – Locating your videos will be a walk in the park for Google. And the easier it finds particular content on your site, the higher your rankings will be.
Help visitors – If they're all about video content, they will appreciate a one-click solution to these videos' location. This leads to a better user experience.
Work on a web page's overall quality
If your video is outstanding yet the rest of the web page is awful, the overall take on it will be negative. So work on the rest of your content, too.
Below are examples of a cleaning service site whose video content aligns with the rest of a page's content. It's from Maid in Hoboken, a company that offers services in Hoboken and nearby areas.
Here are useful tips:
Include relevance – Feature discussions that align with your video's content. If you're talking about carpet cleaning in your video, support this with the other sections of your web page.
Add information – Next to watching your video, give visitors a reason to be on a particular web page. Include your cleaning business contact information, for example.
Match tones – Be consistent with how you present information. So if your video's theme is friendly and casual, don't display a strict and professional writing tone.
Wrapping up
And don't forget to promote your YouTube video! You've done a neat job for your cleaning service website. So feature your work on your site's blog and see your blog and site traffic increase.
Sitting there and leaving it up to your rock-solid SEO strategy is good. Why not do better, though?
You can promote your video by sharing it on social media networks. You can then encourage others to do the same.