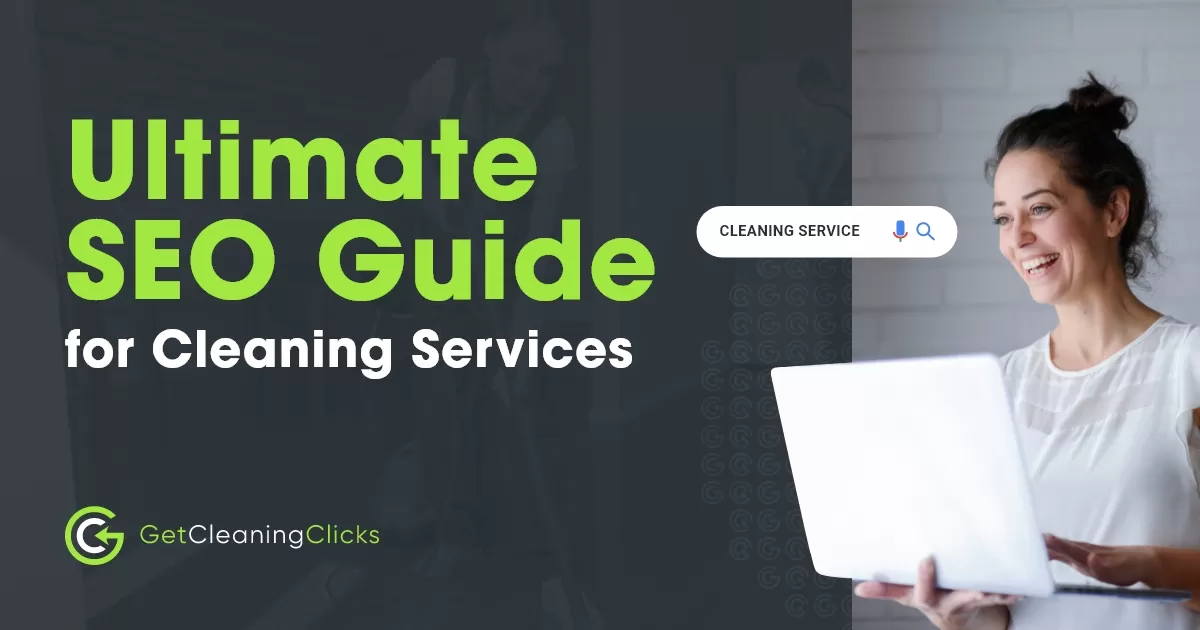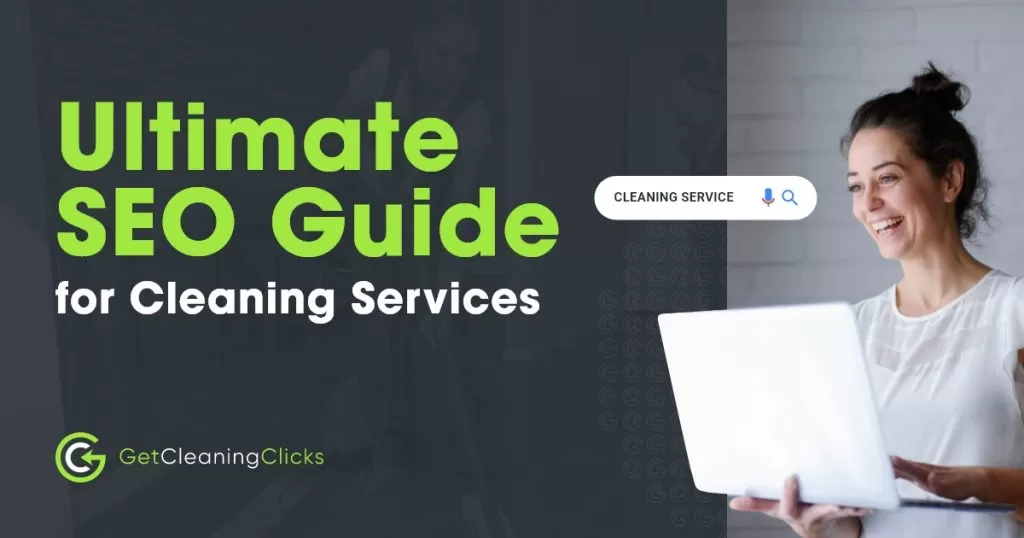 You need an SEO strategy if you want to get ahead of your competition regardless of what industry you're in. So if you're in the competitive cleaning services industry, you need to pay attention.
In this guide, we'll give you a breakdown of everything you need to know about SEO.
Keyword Research
Keyword research refers to finding words and phrases that people enter on search engines. The goal is to use these keywords to optimize your pages so they rank for the right search terms.
If you target the right keywords, you'll outrank the competition and drive more traffic to your site.
Finding the right keywords to target
The right keywords for you aren't necessarily the most searched. The more popular a keyword is, the harder it's likely to rank for.
The best keywords are those with high search volume but have low competition. All marketers use third-party tools to find keyword opportunities.
Optimizing content for keywords
There are plenty of ways to optimize a site for keywords. Collectively, these techniques fall under on-page optimization though other strategies exist outside of it.
Most of these techniques involve adding keywords to strategic locations including the metadata, headings, and the body of a post.
Tracking your rankings
Marketers use rank tracking tools to check a site's performance on search engines.
In most cases, you can enter a target keyword and the tool will tell if any of your pages rank for it. It will also let you know its position on Google.
Tools to use
There are plenty of keyword research tools out there — both paid and free. The best tools are the ones that offer different metrics for research.
Popular options include Ubersuggest, KWFinder, Ahrefs, SEMrush, and Moz Keyword Explorer. You can also use Google's Keyword Planner Tool.
Outsourcing
Outsourcing SEO tasks is a popular option among those who'd rather focus on other aspects of their business. Benefits include reduced overhead costs and improved productivity.
When outsourcing, hire freelancers or agencies with a proven track record. They should also help establish your brand identity.
On-Page SEO
On-page SEO is updating your website to comply with best practices that search engines set so your pages rank higher on the search results for relevant terms.
It usually involves sprinkling keywords in certain spots. But there are other strategies like improving your content, site speed, and mobile page responsiveness.
Title Tags
Title tags are elements that show readers the page title. Titles are the most pronounced part of a search result. You'd want to add keywords to your title tags.
They're important because they tell users and search engines alike what your page is all about.
Headers
Headers are also referred to as headings. You use these to introduce new sections in your post and keep users engaged. Search engines use these to see the relevance of your content.
Optimized headers include target keywords, have the right length, and answer user intent.
Videos
You can optimize videos so they appear on search engines. Improve your videos by hosting them on a reliable website like YouTube, creating outstanding content, adding video transcripts, and having high-quality thumbnails.
If done correctly, search engines will show your videos for all relevant queries.
Images
Through image SEO, you can improve your images' online visibility, make pages load faster, and increase site traffic.
Use original images. Be sure that each has a good resolution. Have descriptive file names. Inserting keywords is a good idea. This also goes for the metadata information.
Tools
There are plenty of on-page SEO tools in the market. When choosing a tool, you must find one that presents accurate information and gives varied metrics for research.
WordPress users can use on-page SEO plugins and access them as they update their posts.
Outsourcing
You can outsource on-page SEO tasks to take some of the weight off your shoulders. Look for experienced marketers who know what they're doing.
Since you're making direct changes to your site, wrong decisions can negatively impact your search ranking performance. Only deal with professionals.
Off-Page SEO
Off-page SEO also goes by another name — link building. The goal is to get lots of high-authority sites to link back to your site (backlinks).
Google sees backlinks from reputable sources as an indicator of site quality. So the more you get, the higher you'll land on search results.
Citations
Go to third-party sites and have them show personally identifiable information (PII) like your business name, address, website, operating hours, services offered, and phone number.
Money Links
Use metrics such as domain authority, trust flow, and citation flow to find authoritative websites. Reach out and get them to link back to you.
Directories
Get listed on as many online directories as you can. Make sure all information is consistent. Google My Business is a great place to start.
Web 2.0s
Web 2.0 links are those that come from free content platforms like WordPress. Here, you create new sites and create backlinks to your business site.
Tier 2
Tier 2 links support your main backlinks (Tier 1). They increase the link profile of Tier 1 backlinks that give your main site a boost.
Tier 3
Tier 3 links support Tier 2 backlinks. Together, they can make your main backlinks more powerful which helps your site rank higher on search engines.
Indexing
SEO indexing is the process of identifying and organizing your content so that search engines can find and store them much easier in their database.
Tools
Link building tools include features that find link building opportunities and perform competitor research. Some tools also provide contact information from the leads they gather.
Outsourcing
Agencies are responsible for finding high-quality link building opportunities. They'll then use different link building tactics to generate inbound links that point to your domain.
Outreach
By launching an outreach campaign, you can build a good relationship with site owners in hopes that they link back to your cleaning service website.
Schema
Schema is a code that gives search engines and their user's context as to what a web page contains. This data shows up in search engines along with your metadata.
For example, search results for cookie recipes will display additional information like prep and cooking time, ingredients needed, and user rating.
Website Schema
Website schema describes your website as a whole. You'll use Structured Data Markup Helper to describe your site before copying the code to your domain.
Local Business Schema
A local business schema works just like a website schema. But this schema type is for local businesses that want to rank for a specific region.
Webpage Schema
Webpage schema functions just like a website schema. Only here, it's used to describe specific pages. This gives more context to what a page contains.
Review Schema
Use the review schema if you do product or media reviews. It displays the ratings you give on search results that helps increase site traffic.
Service Schema
Service schema displays services that your business offers to potential customers. It's a quick way for people to learn more about your company and products.
FAQs Schema
You use the FAQ schema for FAQ pages. Properly tagged FAQs show up in search results for relevant search queries. It's great for cleaner-specific questions.
Video Schema
Video schema provides context to your video content. It also allows users to click on video results and jump directly to the information they need.
Site Navigation Schema
With the site navigation schema, links to important pages on your site appear in search results. It helps users find the pages they're looking for.
Tools
You will need schema markup generators to add schema to your site. You'll need to pay for some tools but others are free to use.
Outsourcing
You can hire freelancers to do your site's schema. Just make sure they're familiar with one of three schema formats — microdata, JSON-LD, and RDFa.
Outreach Link Building
Outreach link building is the process of contacting site owners—usually through email or social media—in hopes of obtaining backlinks to your site.
You can use outreach templates to ask people to link to your site. It would have to be convincing though as not everyone is open to inserting backlinks.
Private Influencer Networks (PINs)
PINs are groups of people who share the common goal of raising their site profile through backlinks.
When you join a network, you can get people to link to your site. You'd have to stay active and do the same for everyone in your network.
Local Businesses
Another way of getting backlinks is by contacting other local businesses and supporting each other. Not only do you get region-specific businesses to link back to you, but you'd also have the opportunity to establish your brand as an authoritative figure in your local scene.
Finding Opportunities
Finding backlink opportunities manually is possible. But it would go faster if you use SEO tools. These have features specifically designed for link building.
They tell you which sites rank, who links back to your competitors and provide templates you could use to contact leads.
Skyscraper Technique
The Skyscraper Technique is a strategy where you find the most popular content about a topic and create a better one that you can publish on your site.
The idea is that people will link back to you because you have better content.
Tools
When it comes to outreach link building, you can use Ahrefs, SEMrush, Buzzstream, and all other SEO tools with backlink research features to find prospects. But more than that, you need to learn how to interact with site owners so they respond to your request.
Outsourcing
Some people can reach out to sites that allow backlinks. Some already have a list of sites to reach out to.
When outsourcing, just make sure that your agency doesn't get backlinks from low-quality sites as they will do more harm than good.
Types of SEO
There are three main types of SEO: white hat, gray hat, and black hat. Each one has its own set of advantages and disadvantages.
White Hat SEO
White hat SEO is a strategy that search engines like. It gets its name from western movies where the good guys wear white hats.
White hat marketers follow rules that are considered ethical.
The main advantage of white hat strategies is that you won't get penalized doing them. They have the highest chance of moving your pages up the search rankings.
Black Hat SEO
Black hat SEO is the exact opposite of white hat SEO. They're risky tactics that violate most search engine guidelines.
If you're caught using black hat strategies, you'll get penalized by search engines. It can result in your site not ranking for your target keywords.
But people still use them because they can temporarily boost sites up the search rankings.
Gray Hat SEO
Gray hat SEO combines white and black hat strategies. People who use gray hat tactics still follow search engine recommendations but aren't afraid to try riskier plays if the opportunity presents itself.
It's a good balance between the two and worth considering if you can still afford to take risks but you don't want to go full-on black hat SEO.
Outsourcing
When outsourcing, be sure to ask the SEO agency what kind of SEO strategies they implement. If you're going the white hat route, then they shouldn't do strategies like paying for backlinks. This is against search engine guidelines and will result in penalties if you're caught.
Using black hat techniques can also hurt your business branding.
Tools
SEO tools are programs that you download on local machines, install as apps or plugins, or access online that help with search engine optimization.
All-in-one SEO tools are products that include most or all features that one will need to plan, launch, and maintain SEO strategies. Some tools specialize in a specific strategy like link building or keyword research.
These can get expensive since most operate on a subscription model. That means paying monthly or annual fees. There are, however, SEO tools that you can use for free.
To get the most out of these SEO tools, you need to have some SEO knowledge. Otherwise, you'd have trouble interpreting the data you're given.
Here are some of the features that you can expect to find in an SEO tool:
Keyword Research — Gives you keywords and metrics to help you decide which words and phrases you should include in your posts and metadata.
Competitor Research — Tells you who your competitors are, what keywords they target, which sites link back to them, and other important information.
Backlinks — Presents a list of sites that link back to your domain along with other vital metrics.
On-Page Optimization — This lets you know what sort of SEO issues your site faces and how you can address them.
Link Building — Offers leads for your link building campaign. Some even support integration with email platforms for a seamless experience.
Local SEO — Introduces optimization for businesses that cater to a specific region.
Analytics — Integrates Google Analytics so you can go over site traffic, heatmaps, user behavior, and other metrics from one platform.
Outsourcing
Companies like cleaning businesses often don't have the time, budget, or know-how to have their internal marketing team.
And this is where outsourcing comes in. Outsourcing means hiring an external agency or freelancers to handle their SEO needs.
There are several advantages to outsourcing your search engine optimization tasks.
It leaves you free to work on other things. You can continue to work on finding new clients, keeping an eye on operations, and maintaining the relationships you've built with customers. Meanwhile, the SEO agency will continue working in the background improving your online presence.
It keeps your budget under control. If you work with an agency, they'll use their resources to do the job. So you don't need to hire new people, pay for SEO tools, or spend time on tasks that aren't your priority.
It makes sure that you're working with knowledgeable professionals. If you're not SEO-savvy, then it's worth hiring people who are. That way, you're not risking your online presence. You don't want to make changes to your site that'll end up hurting it.
It shields you from changes in the SEO landscape. SEO continues to evolve. And if you don't have the experience, you won't know how to react to Google's algorithm updates. But agencies do. They can tell you how you should proceed.
It helps you compete with other cleaning companies. SEO agencies can observe your competitor's online presence. They know how to get the data you'll need to make informed decisions. And even better, they can provide recommendations on how you can stay on top of them.
Blogging
SEO blogging is creating optimized content for search engine results. It gives you a place to insert target keywords that don't fit in your business landing pages.
Not only does blogging improve your chances of ranking in search engines, but they also let you connect with existing and potential customers.
Types of Blogging
There are different types of blogs. Blogs can focus on fashion, reviews, food, travel, lifestyle, fitness, sports, finance, politics, family, and everything else under the sun.
But if you're running a cleaning business, you'd want to start a corporate blog. It can contain business news, product highlights, promotions, customer stories, employee features, and other useful types of posts.
Use these to insert keywords you can't fit organically in landing pages.
Tools
If you want to launch a cleaning service blog, you'll need a content management system (CMS). WordPress is the most popular but there are other CMS options.
You'll also have to pay for hosting. If you're using WordPress, you can install plugins to help with SEO.
There are other tools you might need. For example, if you'll use original images then you'd have to pay for software like Adobe Photoshop.
Optimizing Your Blogs
Optimizing a cleaning service blog is the same as optimizing a business site. You need to perform keyword research, publish unique content, practice good internal linking, and get high-authority sites to give backlinks.
However, you'd want to target keywords that aren't a great fit for your landing pages. And you might want to add internal links to and from your main cleaning service site. Having enticing blog titles also helps.
Content
SEO content is the foundation of online marketing. Having the best content opens the door to getting backlinks and site traffic. It's also where you place target keywords that help you rank on search engines. That's why content is important.
Types of Content
Content goes beyond written posts. They can also refer to videos, images, infographics, podcasts, online courses, case studies, e-books, emails, promotions, slides, webinars, and more.
You can publish content on your own, hire freelance writers, or collaborate with other content creators.
You want original content. Stealing content from others will get you penalized by Google and other search engines.
Tools
There are lots of content tools available for cleaning services. For those who are grammatically conscious, there are tools like Grammarly that check posts for typos.
For images, some tools compress image size so they load faster.
Content hosting is also another thing to consider. For example, videos need a home. YouTube is the best platform but alternatives do exist.
Optimizing Content
When publishing written content, you want to make sure that they're keyword-optimized. Make sure that your posts have friendly URLs. Don't forget to include keywords in the metadata.
Make sure that you use descriptive headings.
Other types of content should have keywords in their metadata. If offering downloadable files, make sure that file names describe what the content is about.
Outsourcing
A lot of freelancers offer services for content creation. And they do offer these services at reasonable prices. When looking for writers, you'd want to check their previous works.
Some can create images or videos for you as well.
It's a good idea to hire an editor as well. Agencies typically have their in-house editing team.
Public Relations (PR)
PR is responsible for maintaining positive relationships with the public. In SEO, this is important because you don't want to rank for posts that devalue your brand.
Also, good PR from high-value sites can only be good for your business.
Types of PR
There are different types of public relations strategies. You have media relations where you deal with people in the media. So you'd have to write press releases, schedule interviews, and give press conferences.
But you also have the kind of PR that involves community relations, social responsibility, crisis management, social media, and public affairs.
It's a good idea to have people who can respond to negative feedback from customers, especially complaints about your service quality.
Tools
There are SEO tools that have built-in PR features. These can monitor any mention of your brand across multiple platforms including social media.
If you want to go through a more traditional route, you can publish press releases, fact sheets, press kits, news releases, and community relations programs.
You can also publish landing pages dedicated to your community outreach programs. If you're a local cleaning service, being active in community events is a great idea.
Outsourcing
Hiring an agency to handle your PR is a good idea because it knows exactly what to look for online. And it can leave you to worry about other aspects of your cleaning business.
The agency can also deal with creating content that boosts your brand profile on search engines and social media which can be a huge undertaking. If you want, they can also develop press kits and news releases for your cleaning company.
Social Signals
SEO social signals are metrics that measure how people engage your brand on social platforms like Facebook, Twitter, and Pinterest.
They're important because it breaks down how people see your brand. A strong performance indicates how popular your business is.
Types of Social Signals
Social signals go by different names. It depends on which platform you're on. For example, Facebook uses likes, shares, and comments as signals. Twitter uses retweets and followers.
If you want the most engagement, you'd have to start posting regularly, use compelling images, increase your interaction with fans, and do contests and promotions.
It's also important that you monitor your progress through marketing tools. Observe what times your fans are most active and post then.
Tools
Some social media platforms have tools for businesses that keep track of social signals. But there are SEO tools that consolidate all the data you need so you can access them in one glance.
Some tools will even let you schedule posts, meaning you no longer have to sign in to every single social media channel you manage. Just connect your social accounts, draft your posts, and tell the tool when you want them published.
Outsourcing
It's not at all unusual for cleaning services to outsource their social media posts. Agencies are more adept at writing and promoting engaging posts. They know what makes people like and share content.
So rather than doing them yourself, it's better to hire professionals with years of social media experience. As a bonus, agencies are also proficient at interpreting social media signals. They're sure to come up with the right recommendations for your cleaning business.
Google My Business (GMB)
Having a Google My Business listing is important. Update your profile on Google so it displays accurate information about your cleaning business.
A listing will contain information like your business name, address, phone number, website, reviews, and other relevant information.
Setting Up Your Google My Business
Anyone with a Google account can sign up for Google My Business. After signing into GMB, you'll have to enter your business information. You also have to specify how your business appears on Google Maps.
The biggest part of the setup process is verifying your business. Google will send you a postcard that contains a verification code. Once you have the verification code, sign in to GMB, and enter the code to complete the process.
Basic GMB Optimization
The most important step is to fill out all the data that Google asks from you. The more detailed your listing is, the easier it is for users to find it on the search results. You should also include some high-value keywords for good measure.
You should have accurate information. And keep it uniform across all business listings. Adding professional-grade photos and videos will also help. Keep engaging users who ask questions about the business.
Advanced GMB Optimization
There are other things you could do to optimize your GMB listing. For example, Collecting reviews gives you insight into what your customers feel about your cleaning service.
Looking at reviews also counts as a part of online reputation management that falls under public relations. There's also an option to let customers send you messages from GMB. Try to get back to as many customers as you can. Your response can lead to gaining a customer.
Call Tracking
Call tracking is how businesses keep track of how many callers discover a business. You'll need software to do this. But it's worth doing because it's one of the ways you can measure the success of an ongoing marketing campaign. This is even truer for a local cleaning business.
Different Call Tracking Vendors
When it comes to call-tracking vendors, you have an abundance of options. There's CallRail, Invoca, CallTrackingMetrics, DialogTech, RingDNA, Vonage, Marchex, and many more.
Some things that you have to keep in mind when choosing a vendor include spam prevention, technical support, platform integration, features like easy phone number migration.
Of course, you'd want to work with a vendor that offers granular call attribution metrics. You want the vendor to use accurate data when tracking a call. Otherwise, tracking becomes a pointless exercise.
Ask the vendor how they track phone conversions. You want solutions that apply to the nature of your business. Also, talk about use cases that the vendor supports.
Setting Up Call Tracking
If you want to set up call tracking, you can use Google Ads to do so. Google can track calls from ads, to a phone number on your website, or a phone number on a mobile website. You can also import call conversions that you track from another system into Google Ads.
There's also another tool you could use called Google Tag Manager. Here, you can set up variables that'll fire pixels whenever a user clicks a number to call the business.
You can also use one of the call tracking vendors mentioned earlier and have them walk you through the process of setting up call tracking for your website.
Google Algorithm
The Google algorithm is responsible for deciding how pages rank on search engines. It's a system that Google uses to determine which pages contain the most relevant information based on a user's search query.
Since the main goal of SEO is to update websites so they meet Google's algorithms, marketers should at least have a basic understanding of what it's all about.
Google regularly updates its algorithm to deliver better results to its users. So when changes are made, you could see pages move up or down the results pages.
Here are some of the biggest algorithm changes that Google made.
Panda — Penalized sites that have duplicate, plagiarized, or low-quality content.
Penguin — Worked against sites that had spammy or irrelevant links.
Hummingbird — Removed pages that practice keyword stuffing.
Mobile — Deprioritized landing pages that are not mobile-friendly.
RankBrain — Rid pages that don't have query-specific relevance.
Medic — Removed pages that lack credibility, especially those that can have life-changing effects like bad medical, legal, and finance websites.
Bert — Rewards pages with good and meaningful copywriting.
When algorithm changes take effect, it would punish black hat SEOs. But white and gray hat SEOs can see their pages drop down in search rankings too.
That's why inexperienced businesses turn to freelance marketers or agencies. They have a better idea of how to respond to these changes. And they're able to make recommendations on how to move forward.
When you find yourself in a bind, it doesn't hurt to ask the experts. Especially when Google algorithm updates start affecting your performance in the search engine results pages.
SEO Auditing
An SEO audit is a process where you analyze your site's SEO performance to address issues that prevent you from ranking higher on search engines. That's the reason why they're so important.
After an audit, you'll be able to come up with a plan for your entire marketing team.
Market Analysis
Market analysis gives you a glimpse of how competitive the landscape is in your niche. It tells you what consumers are buying, how often they buy, and what can stop them from doing so.
It lets you know if your business is sustainable or not.
Local Competitive Analysis
Local Competitive Analysis is another form of market analysis. Only this time, it focuses on local competitors. It tells you what works for your competitors and shows you what's missing from your SEO strategy.
You can find out who your competitors are using SEO tools or by Googling your target keywords and seeing who's on top.
Content Gap Analysis
Content Gap Analysis is when you look at existing content around a topic and find a new take or spin. If the top results no longer contain accurate information, you can publish posts with updated information.
The reason why you do this is so that your pages perform better on search engines.
Tools
You can find SEO auditing features on all-in-one SEO tools. They make it so easy to learn more about the competition and find content opportunities.
If you don't have access to tools, look at the top-performing pages in the cleaning services space. Then create content that fills in the gaps left by your competition.
Outsourcing
Some companies do SEO audits. Working with them is not a bad idea if you're doing an audit for the first time and have no idea of how to proceed.
SEO Glossary
An SEO glossary is a list of SEO terms along with their definitions. Here are some terms that you need to know.
Analytics — The process of collecting and analyzing data.
Anchor Text — The clickable words in a link.
Backlink — Links by third-party sites that point to your domain.
Bounce Rate — Percentage of users that leave your page without checking out other parts of your site.
Broken Link — A link that does not go anywhere such as when the intended destination is offline.
Click-Through Rate — The percentage of users that click on organic search results.
Conversion — A conversion happens whenever a user performs a desired action such as making a purchase.
Directory — A list of sites based on a category.
Disavow — A method of informing Google what low-quality backlinks you want it to ignore so that they don't negatively impact your site.
External Link — Links that point to pages outside your domain.
Google Search Console — A free tool that lets you monitor your domain for technical issues.
Indexability — The measurement of how well search engines can understand your content and add it to their database.
Keyword — Words or phrases that search engine users enter when looking for information. Used by marketers to make their content more relevant.
Landing Page — A page that a site visitor can go to. Can also refer to standalone pages meant to capture leads and generate conversions.
Metric — A measurement of activity or performance.
Organic Search — Unpaid listings on the search results pages.
Ranking Factor — A single factor that's part of an algorithm.
Search Engine Marketing — Using paid and organic strategies to increase a site's visibility on search engines.
SEO Penalties
SEO penalties happen to sites that try to outsmart a search engine's algorithm whether intentional or not. It usually refers to pages falling down the search rankings. But in some cases, a site is removed from search engines altogether.
Manual Action
Manual actions are steps taken by human reviewers over at Google. They flag down pages that don't meet Google's webmaster quality guidelines. If you attempt to manipulate Google's search index, then it's likely that you'll receive manual action.
Conclusion
With SEO being a broad topic, it's a challenge to cover everything in one post. But this post covers most of the things you should know.
But if you need more help with your SEO needs, you can always get in touch with us on GetCleaningClicks. We can help you increase your site traffic using organic SEO.